Opinion
Ben Affleck would never give up career amid claims he wants to 'slow down'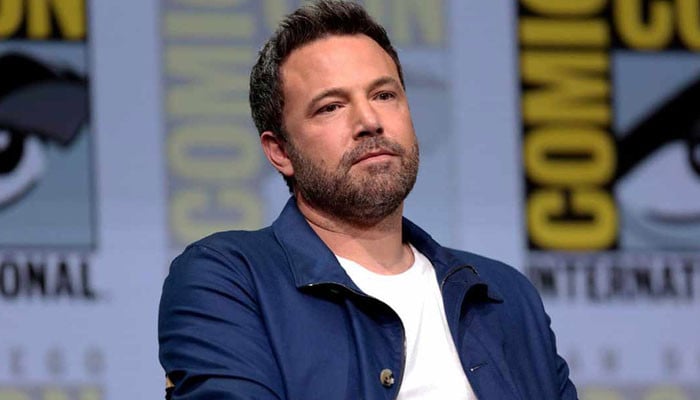 Ben Affleck will not stop prioritizing his career amid claims that he wants to "slow down" as he has grown "tired" of wife Jennifer Lopez's "diva demands."
A report by The Sun claimed that the Air director and the Shotgun Wedding star have been going through some marital issues because of J.Lo's controlling nature.
Recently, Affleck and Lopez has been spotted bickering on multiple occasions including the premiere of The Mother and another time when Affleck was captured slamming a car door after Lopez got in.
Speaking to Heat Magazine, a source said the Argo star is "burnt out" and wants "space" from the actor-singer as managing their blended family and work is becoming hectic for him.
An insider even claimed that Affleck wants to "slow down," however, Lopez is more business-focused, which can "undoubtedly create tension."
Discussing the ongoing situation, PR expert Matt Yanofsky claimed that the Gone Girl actor will not sacrifice his career for he has always "prioritized business over drama."
"Throughout his career, Affleck has prioritized business over drama. He's going to follow his career. He's a very smart businessman. Never underestimate his business savvy," the expert told The Mirror.
Speaking on his alleged wish of living a quieter life as a celebrity, Yanofsky said it's "totally possible," adding, "Instagram allowed celebrities to post their own photos, dramatically decreasing the value of paparazzi photos."
"Americans care way less about red carpets," he added. "If a celebrity wants to live a quieter life, it's totally possible."
He went on to add that today publicists coordinate with the media prior to any celebrity appearance, saying, "Today, publicists have to coordinate with them much more to make sure someone is there to take a photo."
"Affleck can totally live a quieter life," Yanofsky shared. "The question is does Jen want to? Only they know."