Opinion
Beyoncé, Kendrick Lamar team up for electrifying remix of 'America Has a Problem'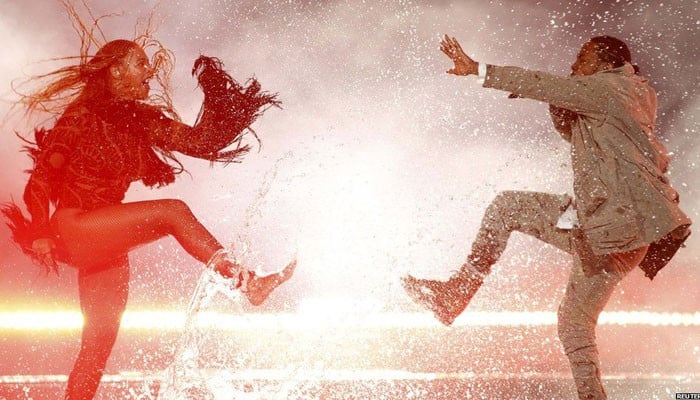 Beyoncé and Kendrick Lamar have once again released a remix of Beyoncé's popular song "America Has a Problem."
The latest version of the track was released on May 19 in which Lamar sets the tone with an impressive minute-long opening verse. Known for his rapid-fire flow, Lamar proudly refers to himself as an "honorary Beyhive" while delivering powerful lines such as, "My momma told me that the money outgrew you / My horoscope said I'm really out my noodle / I'm troublin', I'm puzzlin', it's sudoku / Say B, yes, America got a problem / Kicked up, choosing love, well, they chose violence."
Previously, Kendrick Lamar featured on the soaring track "Freedom" from Beyoncé's 2016 album Lemonade, which topped the Billboard 200 chart. They iconic duo also performed at the BET Awards that same year, showcasing their chemistry on stage.
Lamar has spoken highly of Beyoncé's influence on him in the past. During his 2017 Rolling Stone cover feature, he discussed the lessons he learned from working with her.
"How particular to be about your music," he said. "She's a perfectionist. Think about the BET performance. She was very particular – the lighting, the camera blocking, the transition from the music to the dancing. It was confirmation of something I already knew."
Beyoncé is currently busy with her Renaissance World Tour which kicked off on May 10 at Stockholm's Friends Arena. The tour will continue throughout Europe until July 9 before heading to North America, with shows in cities like Toronto, Philadelphia, Chicago, and more, before ending in New Orleans on September 27.