Tech
BGMI developer Krafton has a 'thank you' note for India government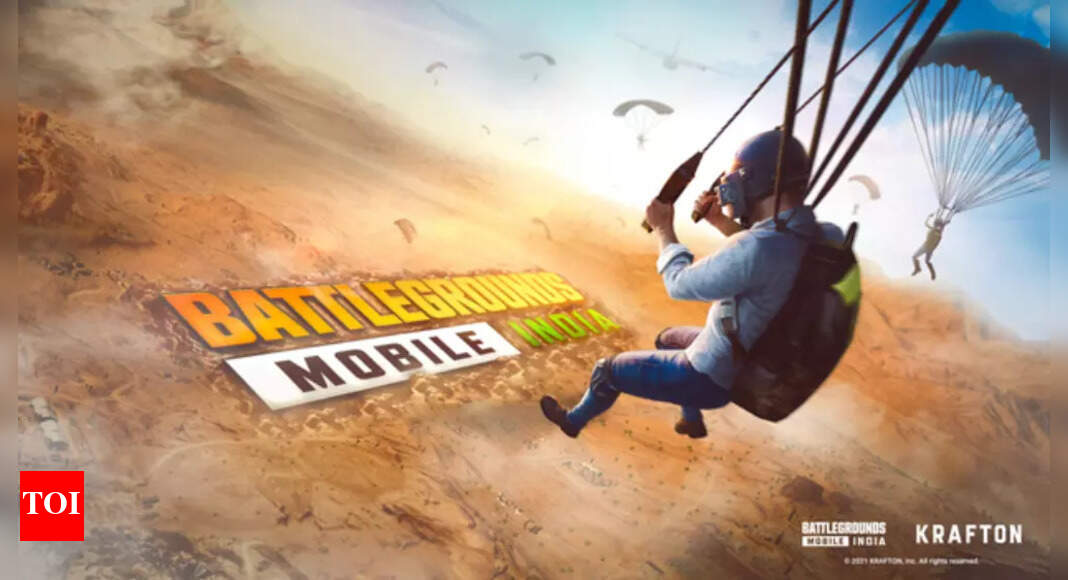 Krafton has officially announced the comeback of the popular battle royale games — Battlegrounds Mobile India (BGMI) — in India. The government of India had banned BGMI in July 2022 under article 69A of the Indian IT Act. The minister of state for electronics and IT, Rajeev Chandrasekhar, tweeted that BGMI is on 3-month trial before it gets final approval. "The government will keep a close watch on other issues of user harm, addiction, etc in next three months before a final decision is taken," he wrote.
BGMI on its part has thanked the Indian government for giving the green signal to the game.
Read Krafton's thank you note for the Indian government
Sean Hyunil Sohn, CEO, Krafton, Inc has also posted the thank you note for the Indian government on BGMI's website. The website also has similar thanks note from Vibhor Kukreti, Head Government Affairs, Krafton Inc.
Read the complete thank-you note posted by Krafton on the website.
Sean Hyunil Sohn, CEO, KRAFTON, Inc. India, says "We are highly grateful to the Indian authorities for allowing us to resume operations of BATTLEGROUNDS MOBILE INDIA (BGMI). We would like to extend our gratitude to our Indian gaming community for their support and patience over the past few months. We are excited to announce that BATTLEGROUNDS MOBILE INDIA will be available for download soon and we cannot wait to welcome you back to our platform. We believe in the power of gaming to bring people together and create unforgettable experiences. We are committed to delivering exceptional products and services to our users in India and beyond, and we look forward to continuing our journey with you."
He further adds, "At KRAFTON, Inc., we are deeply committed to the Indian gaming ecosystem. Our approach has always been India-first, which serves as the foundation of all our efforts. We believe in investing in the Indian gaming industry and contributing to building a vibrant ecosystem that fosters growth and innovation. To achieve our mission, we aim to augment technology developments in India by collaborating with local developers and promoting the use of cutting-edge technologies. We also recognize the importance of providing skilling and employment opportunities for Indian talent, which can help them nurture their skillset and thrive in the industry."
"We are very humbled by the love we have received for BGMI in less than two years of launching it in the country. The title achieved a remarkable milestone by surpassing 100 million cumulative users shortly after a year of its launch. Since its inception, BGMI has contributed significantly to building a robust Esports ecosystem in the country by providing India-centric events and content. BGMI made history by becoming the first Esports event to be broadcasted on mainstream television attracting 24 million concurrent viewers and a total of 200 million viewers."
Vibhor Kukreti, Head Government Affairs, Krafton Inc. India,
"We would like to express our deep appreciation and gratitude to the authorities for permitting us to restart the operations of BATTLEGROUNDS MOBILE INDIA (BGMI). KRAFTON, Inc. is a responsible South Korean organization that abides by the law and has put in place several measures to ensure compliance with all applicable regulations. We work tirelessly to ensure that India takes the lead in this domain by embracing innovative practices in collaboration with the gaming ecosystem to support, sustain and promote its growth.
"We strongly encourage our users to prioritize their well-being and follow responsible gaming practices. We are committed to providing a safe and enjoyable experience for our players and believe that by promoting responsible gaming, we can contribute to a healthier gaming culture, where players can enjoy themselves while still taking care of their overall well-being. We want to thank all our fans for their unwavering support, and we want them to know that we are fully committed to bringing BATTLEGROUNDS MOBILE INDIA back to them soon. Their continued support means a lot to us, and we promise to keep working hard to ensure that they have the best possible gaming experience"
BGMI is coming back on 3-month trial basis
Union Minister of State, Rajeev Chandrasekhar, has confirmed that the approval has been provided to Krafton on a three month trial basis. The tweet further menitions that the government will keep a watch on other issues of user harm, addiction, etc in next three months before the final decision.