Politics
Biden admin funding drag queen story hour performer's latest book on 'cruising gay men and femme witches'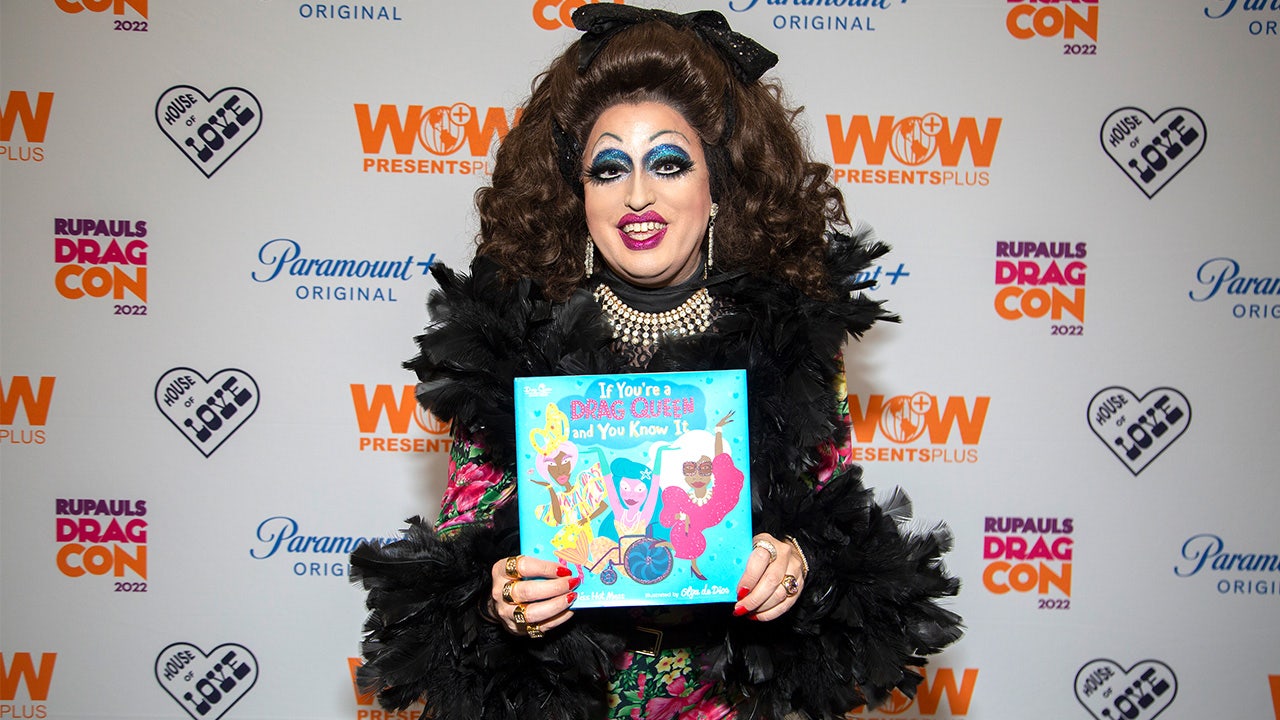 The Biden administration is funding a scholarly book on queer performers and digital privacy written by a drag queen who wrote several drag-themed children's books.
The National Endowment for the Humanities (NEH) in January announced a $60,000 grant for a book about how drag performers and trans/queer subjects "playfully dazzle both the human senses and computational sensors," drawing on "case studies including drag queens, trans taxi drivers, cruising gay men and femme witches."
The author of the book, Harris Kornstein, performs in drag as Lil Miss Hot Mess, a fixture at controversial drag queen story hours who became a lightning rod for Republican politicians and parental rights organizations who say the events expose children to sexually suggestive content.
Lil Miss Hot Mess is also listed as the author of children's books "The Hips on the Drag Queen Go Swish, Swish, Swish" and "If You're a Drag Queen and You Know It," two drag-themed revisions of popular kid's rhymes.
DRAG QUEENS AT 'RUPAUL'S DRAGCON' CLAIMED IT'S BEEN 'GREAT' SEEING 'SO MANY KIDS' AT THEIR PERFORMANCES
The NEH research program description says the book will explore "digital enchantment," which the author describes as "a framework that explores how diverse queer and trans users subvert and expand traditional approaches of privacy by creatively exploiting the features of mainstream technologies and creating their own platforms."
The book aims to contradict assumptions that view online privacy as primarily concealing information, according to the project description, while drag offers a means of flooding algorithms with alter ego images that confuse digital surveillance systems.
CRITICS EXPLODE OVER US NAVY'S USE OF DRAG QUEEN TO SOLVE RECRUITING CRISIS: 'WHAT NOT TO DO'
"Drawing on San Francisco case studies including drag queens, trans taxi drivers, cruising gay men and femme witches, I look to LGBTQ+ histories that complicate these assumptions," Kornstein's project description states. "Digital enchantment describes the hyper-visible glamour, mischievousness and mystical intuition that many queer/trans subjects employ to playfully dazzle both the human senses and computational sensors."
The project appears to bear some similarities to Kornstein's 2019 essay on drag and digital countersurveillance. In that piece, Kornstein explores drag as a source of "practical techniques for managing one's identity and avoiding, thwarting or otherwise mitigating the harms sustained by data-driven forms of surveillance." 
For instance, drag performers' extravagant makeup and costume changes would confuse facial recognition algorithms on social media, causing confusion and mistrust in the platforms, Kornstein found.
"Specifically, I position drag as a social performance practice that disrupts binaries not only of masculinity/femininity, but also of disclosure/concealment, transformation/stability, and truth/fiction," Kornstein wrote.
Kornstein's alter ego, Lil Miss Hot Mess, has been a flashpoint in the controversy surrounding drag queen performances targeting children and has defended the children's books and events as a co-founder and board member of Drag Queen Story Hour, an international organization.
"I wrote ("The Hips on the Drag Queen") because I wanted everyone to get to experience the magic of drag and to get a little practice shaking their hips or shimmying their shoulders — to know how we can feel fabulous inside of our own bodies," Lil Miss Hot Mess said during a drag queen story hour featured on PBS in 2021.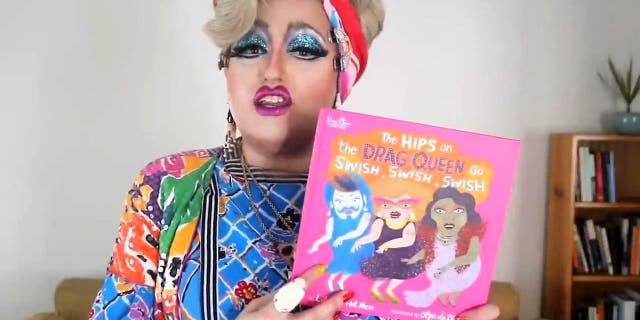 One of Lil Miss Hot Mess's books was reportedly featured in drag queen events for children at Ramstein Air Force Base in Germany in 2021, before the military installation canceled an event scheduled for June 2022 after blowback from Sen. Marco Rubio, R-Florida, and other conservative leaders.
CLICK HERE TO GET THE FOX NEWS APP
"These inappropriate events are extremely divisive at home for good reason; in all cases, they place young children in close proximity with adults who are intentionally and explicitly sexualized," Rubio wrote to the Air Force last year. "A flyer for the similar event last year highlighted the apparent inclusion of a controversial book, 'The Hips on the Drag Queen Go Swish, Swish, Swish.'"
Kornstein, an assistant professor at the University of Arizona, did not immediately respond to Fox News Digital's request for comment.