Autocar
Bluarmor C30 motorcycle bluetooth communicator gear review – Introduction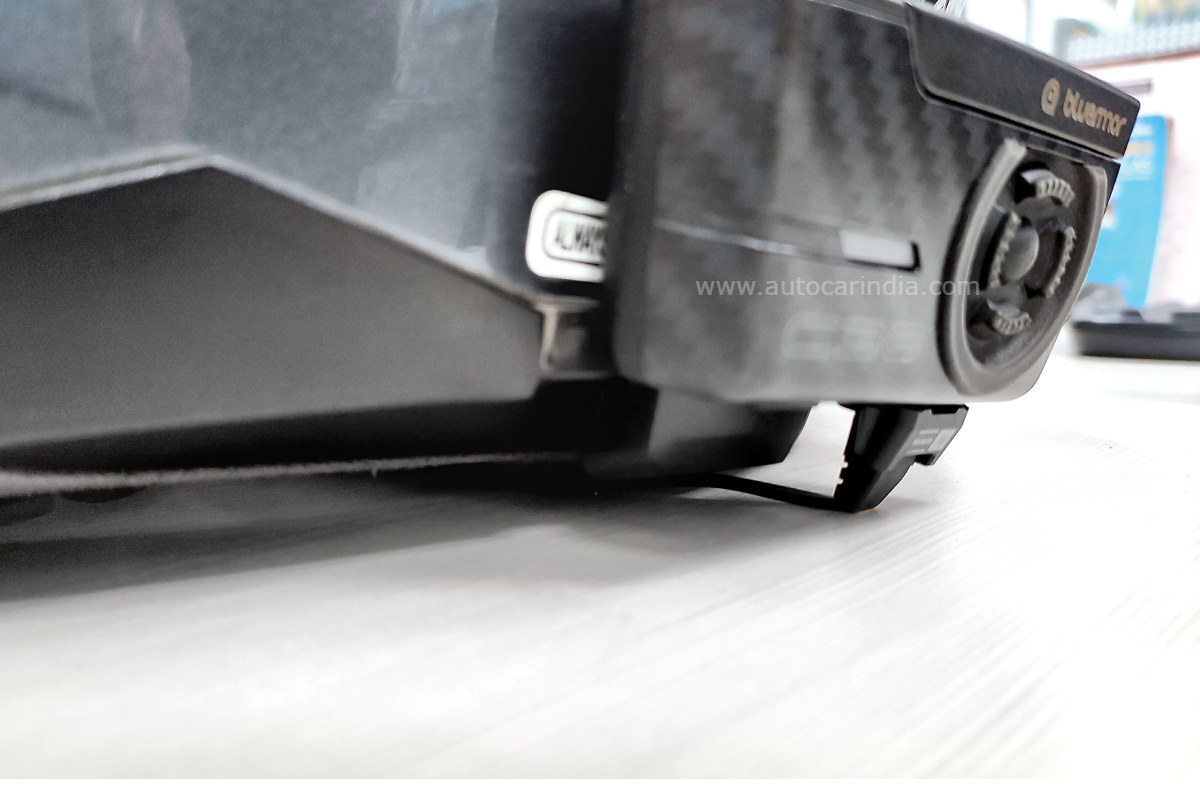 This is the most affordable mesh communicator on the market.
If you ride in large groups and enjoy chatting on the go, you need to use helmet communicators featuring mesh intercom. Until recently, that meant spending over Rs 20,000 on such a device from big brands like Sena and Cardo. Now, though, an Indian company called Bluarmor (known for its helmet coolers) offers its own mesh communicator called the C30, priced at an attractive Rs 10,999.
With only two units at our disposal, we haven't been able to unleash the C30's full potential (it can form a mesh network of up to 20 riders), but the intercom works fairly well, delivering clear conversations and a real-world range of about 500-600 metres. It also automatically reconnects when you go out of range and then come back in, which saves a lot of hassle.
Another highlight on the C30 are the 40mm JBL earpieces that deliver great sound quality when listening to music. Everything comes through clearly and volume is pretty good too (as well as adaptive to surrounding noise levels), but it would've been nice to see sound profiles in the app to tune the sound to your liking. While the sound from the earpieces is great, the Bluetooth connection quality has been a little disappointing, with very frequent drop-outs and breaks in music that greatly take away from the experience. Rishaad has also faced this issue on his unit but with far less frequency, so there are some variables involved. Nevertheless, it seems to be a fairly widespread issue, because Bluarmor's firmware updates cite the issue as an area of focus.
On that topic, the company has been steadily rolling out software updates for its communicator, and seems to be proactive about fixing these niggles. That said, while things have been improving, I still face frequent connection quality issues even on the latest firmware. These hamper phone calls as well – the opposite person's voice is very clear a lot of the time, but it does occasionally crack and sometimes disappear completely, which can make conversations a little frustrating at times. To its credit, the microphone pickup is excellent, with the opposite person almost always able to hear me clearly. In fact, more often than not, they couldn't tell that I was riding a motorcycle until they were told.
Mounting and installation can also be refined a little – the base plate doesn't receive any of the internal cables; those plug directly into the main unit via a micro-USB connector. This means that anytime you need to remove the main unit (to charge, for example), you're left with a cable dangling from the side of the helmet. We also found the helmet resting on this connector when placed on a flat surface, which can't be good in the long run. The C30 is also quite a large and bulky unit, but the tradeoff is excellent battery life – we've been routinely experiencing over 10 hours, with loads of charge to spare.
If you frequently ride in large groups, then the C30 makes a lot of sense. It offers mesh intercom at a very accessible price, battery life is absolutely fantastic, and you get great audio quality. The company is also clearly constantly working on improving the user experience. If, however, you're more often riding solo or just want to be able to chat with a pillion and a couple of others, then mesh intercom is not a high priority. And in that case, there are some slicker communicators available at this price point, with neater installation, sleeker designs and a more polished overall experience, which you should also consider.
Where: thebluarmor.com
Price: Rs 10,999
Also See: