Autocar
Cyber-attack causes one-week shutdown for Suzuki Motorcycle India plant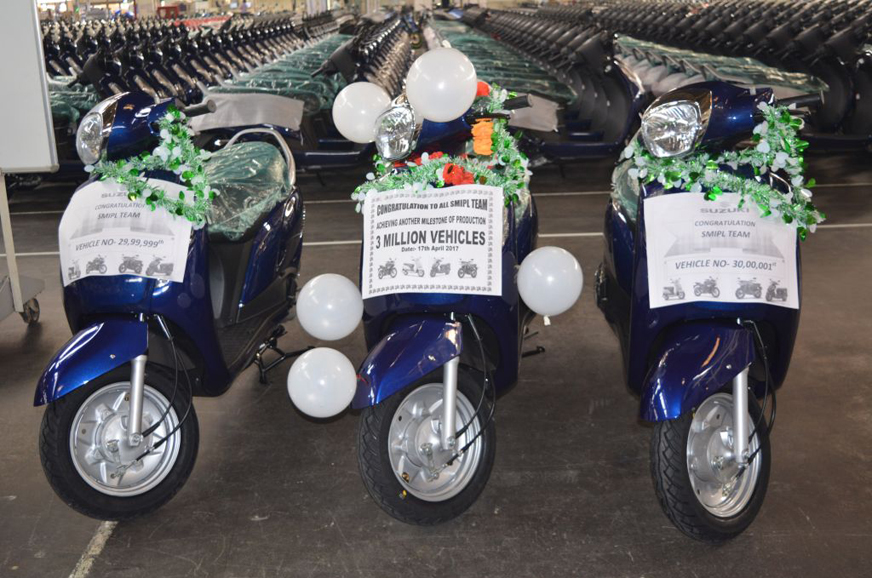 The company has informed relevant authorities, and the matter is under investigation. Production is expected to resume in the coming days.
Suzuki Motorcycle India has been forced to halt production at its factories due to a "cyber-attack" on its operations. According to several people in the know, the production has been stalled since Saturday, May 10, and it is estimated to have incurred a production of loss of over 20,000 vehicles in this timeframe.
As part of its measures to address the situation at hand, a few days ago, Suzuki Motorcycle informed its ecosystem that due to an "unprecedented business requirement", it has postponed its annual supplier conference, which was scheduled to be held next week.
In an email response, a Suzuki Motorcycle India spokesperson said, "We are aware of the incident and have promptly reported the same to the concerned Government department. The matter is currently under investigation, and for security purposes, we are unable to provide further details at this point in time."
The spokesperson did not specify the source of the attack or when the production will resume again. Sources said that the plant should resume operations in the coming few days – but not later than early next week.
Suzuki Motorcycle was the country's fifth largest two-wheeler producer in FY23, with production of close to a million units. Just like its sister company, Maruti Suzuki, India is the largest market for the two-wheeler maker outside of Japan. It is a key export hub for Suzuki Motor Japan, with 20% of the Indian output catering to key global markets.
India accounted for 50% of the global output of Suzuki Motor Corporation – and was one of the fastest-growing markets in the last financial year. Suzuki's global output grew by over 2.2 lakh units in FY23, and almost 85% of incremental volumes came from India.
Suzuki Motorcycle has a market share of close to 5% in the highly competitive Indian two-wheeler market, with its range of Burgman Street and Access scooters enjoying a significantly high mindshare. The scooters accounted for over 90% of its total output in FY23, and the company enjoys a market share of 14% in this space.
Suzuki Motor has guided for global output to grow by 4.4% in FY24, and India is expected to continue to drive global sales.