World
Dozens injured in Thailand tourist hot spot after speedboat slams into concrete post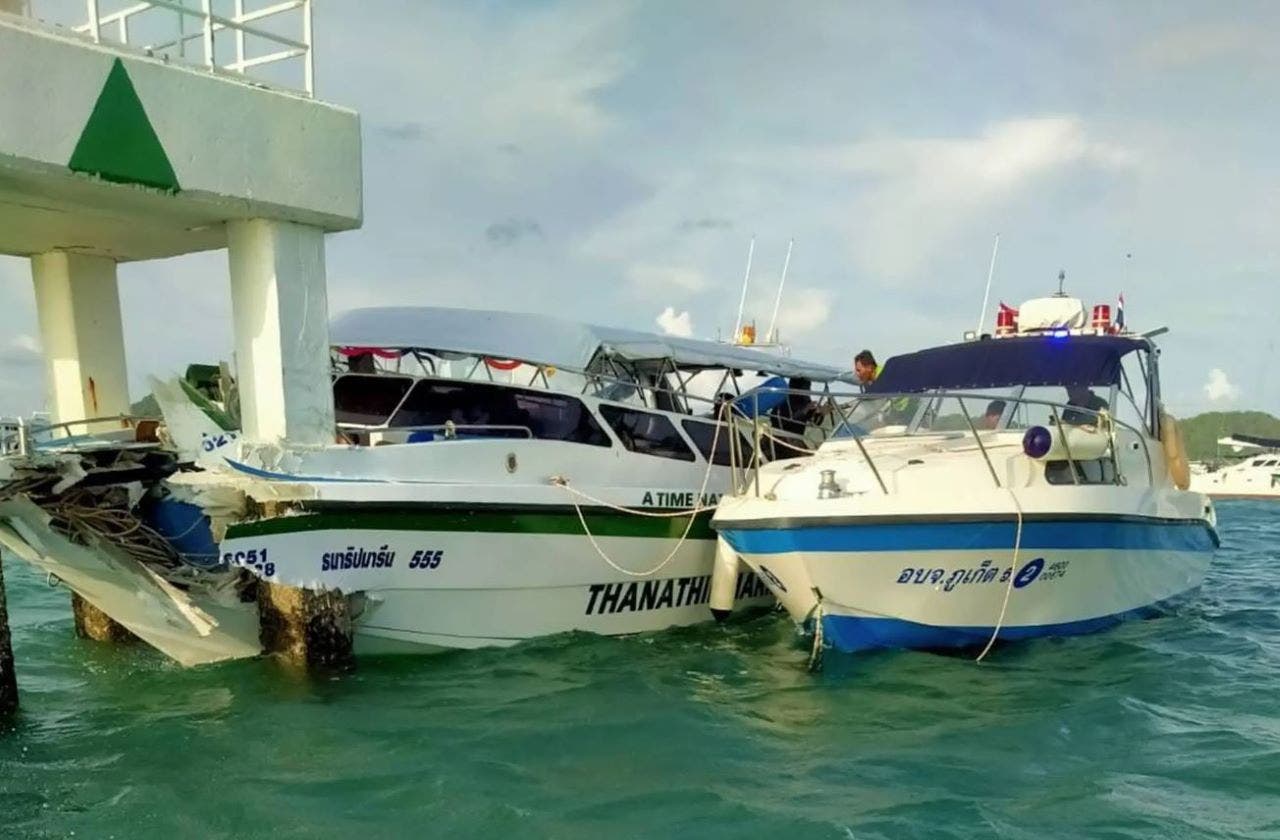 Dozens of people were injured when a speedboat full of tourists crashed into a concrete post off the coast of Thailand in a popular resort area on Wednesday.
At least 36 people were injured when the speedboat full of 39 travelers from Russia, Kazakhstan and China slammed into a channel marker less than a mile offshore in Phuket's Chalong Bay, Bangkok Post reported. 
Officials say it's possible that the boat's captain fell asleep shortly before the crash. 
The vessel, named Thanathip Marine 555, was reportedly returning to the popular tourist destination of Phuket from the Phi Phi Islands when the crash occurred around 5:30 p.m.
CAPTAIN OF BOYS' SOCCER TEAM RESCUED IN THAILAND CAVE IN 2018 DEAD AT 17
Thai Coast Guard members pulled wounded tourists to safety and rushed them to nearby hospitals. 
Police are investigating claims that the boat's captain dozed off before the crash and are awaiting test results on his blood-alcohol level.
TOP TRAVEL DESTINATIONS FOR SUMMER 2023 REVEALED: SEE IF YOUR PLANNED TRIP MADE THE LIST!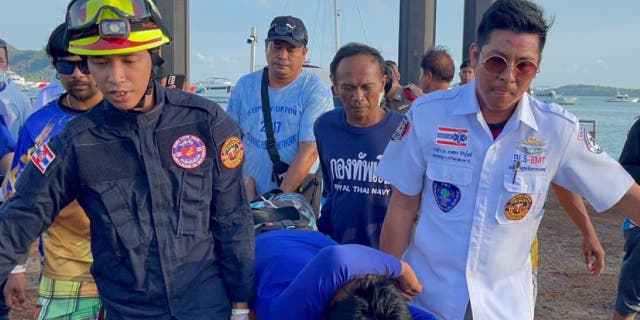 "I don't know how the crash happened," a Thai passenger said, according to Viral Press. "The boat was driving normally, and suddenly there was a loud noise that jolted us."
Of the injured, six people are said to have suffered severe injuries including broken bones, 16 had "moderate" injuries and 15 had "minor" injuries. 
CLICK HERE TO GET THE FOX NEWS APP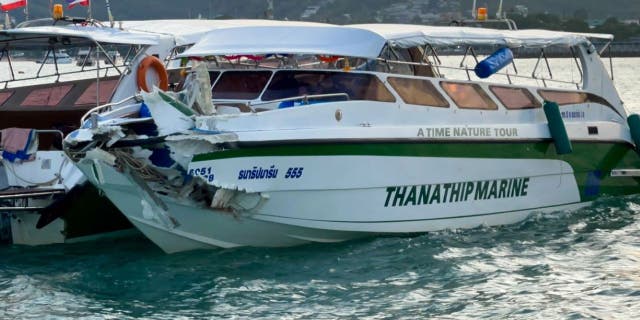 "The injured passengers were 21 Russians, nine Kazakhs, a Hong Kong citizen, a Chinese tourist, a Ukrainian and four Thai locals," Phuket Governor Narong Woonciew said.