Tech
EU has a 'USB-C' warning for Apple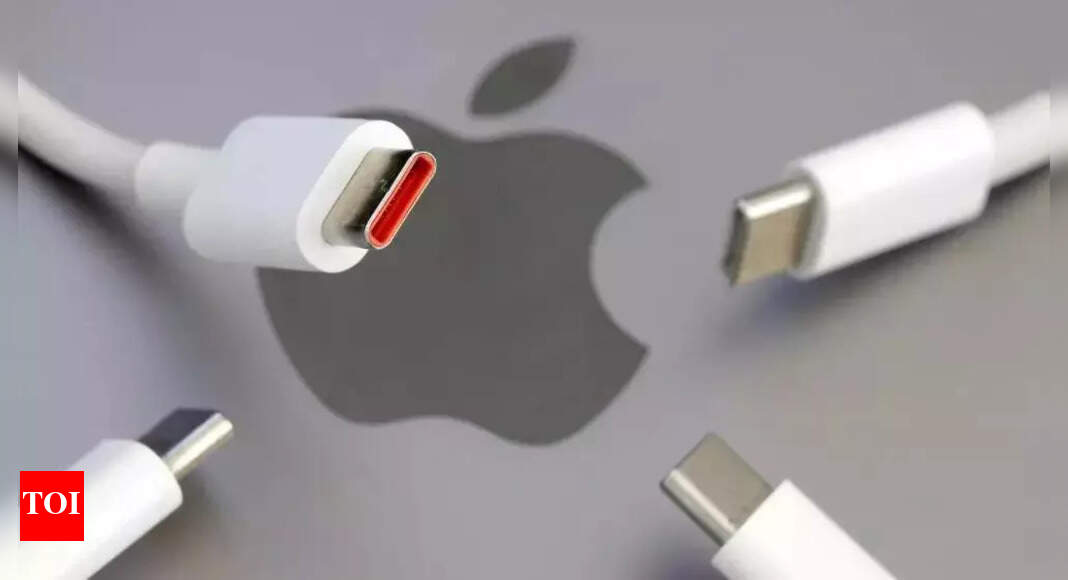 In 2020, the European Union (EU) passed a law mandating that devices with wired charging, including the iPhone, must have a USB-C port in order to be sold in the region. While Apple has until next year to comply with the law, it is anticipated that the transition from Lightning to USB-C will happen with the iPhone 15 lineup later this year.
Rumours are rife that Apple might restrict the charging speed and other capabilities of USB-C cables that are not certified under its "Made for iPhone" program. Similar to the Lightning port on current iPhones, the USB-C port on the upcoming iPhone 15 models will reportedly feature a small chip that would authenticate the connected USB-C cable and confirm its compatibility with Apple's standards.
"I believe Apple will optimise the fast charging performance of MFi-certified chargers for the iPhone 15," said analyst Ming-Chi Kuo.
Reportedly, European Commissioner Thierry Breton has written a letter to Apple, stating that the EU law requiring the use of USB-C ports on devices with wired charging prohibits any attempt to limit the functionality of USB-C cables. Die Zeit, a German newspaper, noted that if Apple were to restrict USB-C cable functionality, it could lead to iPhones not being sold in the EU after the law takes effect. According to the German press agency DPA, the letter was sent after the EU cautioned Apple in a meeting held in March.
According to the report, the EU is planning to release a guide to ensure that the legislation mandating the use of USB-C ports on devices with wired charging is uniformly interpreted by the third quarter of this year.
The reports of Apple potentially limiting the functionality of uncertified USB-C cables connected to iPhone 15 models are just rumours at this point, and it remains to be seen whether the company will implement such plans. Notably, iPads with USB-C ports do not currently require an authentication chip for USB-C cables.