Bollywood
Famous UK Personality Russell Brand Accused of Sexual Assault, Denies Allegations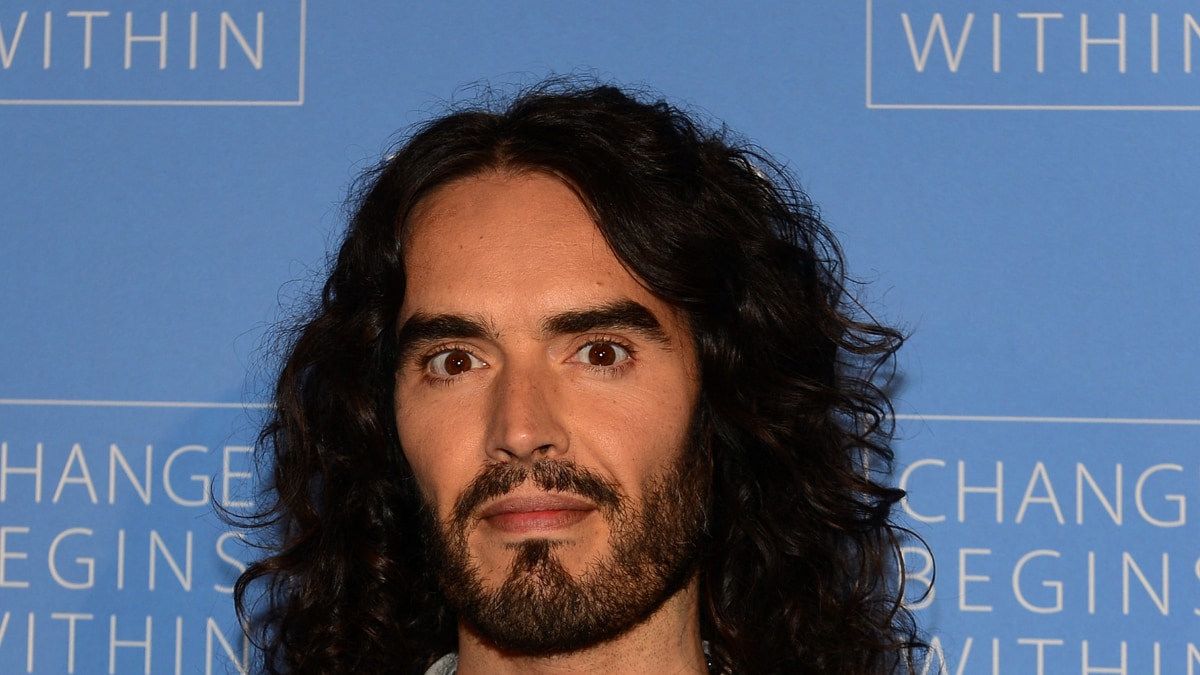 Last Updated: September 17, 2023, 10:17 IST
London, United Kingdom (UK)
Russell Brand poses on arrival with director David Lynch (not pictured) to launch "Meditation in Education", a Global Outreach campaign to teach 1,000,000 at-risk youth Meditation in Education on April 2, 2013 in Los Angeles, California. (AFP File Photo)
Russell Brand faces accusations of rape, sexual assault, and emotional abuse during a seven-year period. Explore the media investigation's results
Famous UK personality Russell Brand has been accused of rape, and sexual assaults during a seven-year period at the height of his television career, according to the results of a media investigation published Saturday. Four women have alleged sexual assaults between 2006 and 2013 when Brand was at the height of his fame working as a presenter for BBC Radio 2, Channel 4 and acting in Hollywood movies, British media said.
The allegations, which Brand denies, were made in a joint probe by UK's The Sunday Times, the Times and Channel 4 Dispatches. According to the investigation, published in the Sunday Times, others have made a range of accusations about Brand's controlling, abusive and predatory behaviour.
In a video released on Friday, Brand denied the "very serious criminal allegations". "Amidst this litany of astonishing, rather baroque attacks are some very serious allegations that I absolutely refute," he said.
The 48-year-old actor, who has now turned into a political commentator on YouTube, said, "These allegations pertain to the time when I was working in the mainstream, when I was in the newspapers all the time, when I was in the movies, and as I've written about extensively in my books I was very, very promiscuous."
Brand, who is very critical of the mainstream media, said he believed he was the subject of a "coordinated attack" and he was going to look into the matter because it was "very, very serious". He added that "during that time of promiscuity," the relationships he had were always consensual.
A Channel 4 spokesperson told BBC: "Channel 4 is appalled to learn of these deeply troubling allegations, including behaviour alleged to have taken place on programmes made for Channel 4 between 2004 and 2007. "We will continue to review this in light of any further information we receive, including the accounts of those affected individuals. We will be asking the production company who produced the programmes for Channel 4 to investigate these allegations and report their findings properly and satisfactorily to us."
British comedian Brand is also known internationally as the former husband of pop star Katy Perry. He was the host of the chat show Big Brother's Big Mouth, a spin-off of the popular reality series. He also played rock star Aldous Snow in the 2008 film "Forgetting Sarah Marshall" and its 2010 sequel "Get Him To The Greek".
Brand has long been a famous comedian and internet personality, first gaining household recognition in the early 2000s. More recently, in his role as a political commentator, he discusses topics such as the war in Ukraine and covid on YouTube, where he has over six million subscribers.
(With agency inputs)