US Nation
Florida deputy rescues escaped 6-foot boa constrictor on road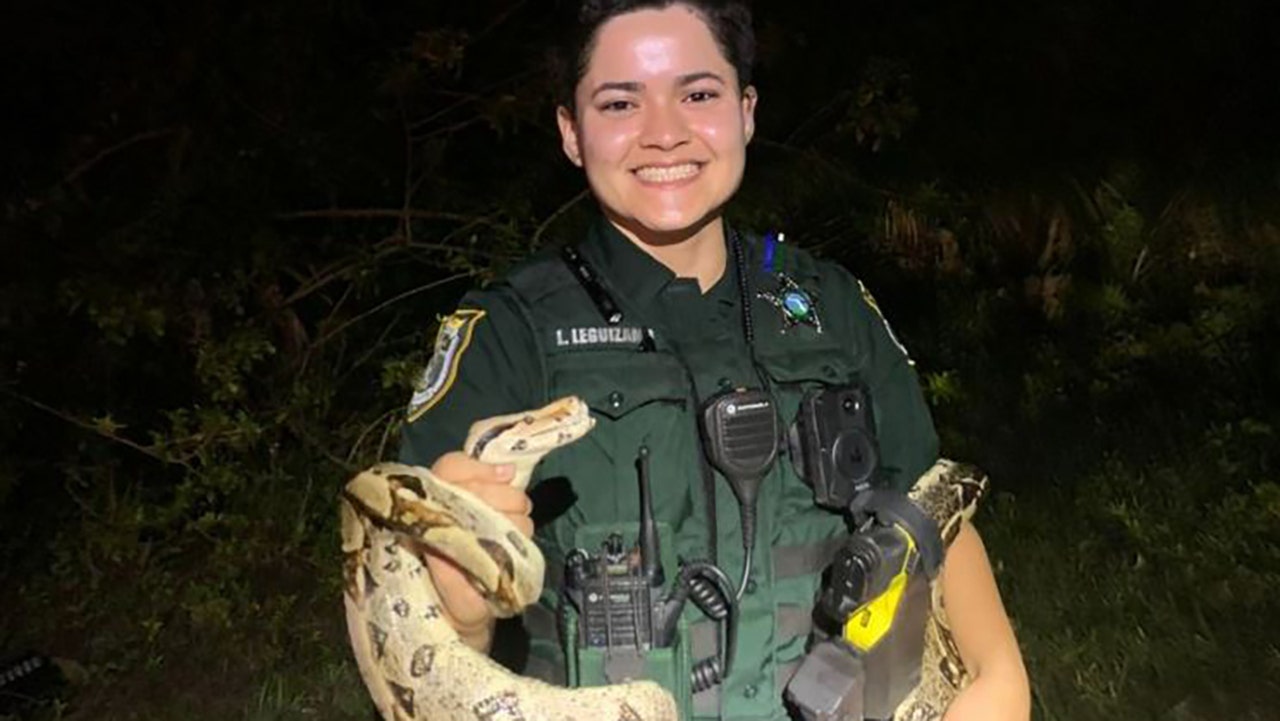 A deputy in Central Florida this week rescued a boa constrictor she found slithering along a road. 
"Snakes Alive! Deputy Leguizamo helped round up this escaped six-foot boa on Old Lake Mary road early Wednesday," the Seminole County Sheriff's Office wrote on its social media accounts.
Leguizamo handed the reptile over to a local exotic animal rescue for "safekeeping," the department added. 
The department didn't specify where the snake came from or if that was known. 
FLORIDA AUTHORITIES REMOVE 6-FOOT ALLIGATOR FROM PUBLIX GROCERY STORE PARKING LOT 
Leguizamo received plenty of praise on Facebook with one commenter writing, "Sorry to admit this but I don't even like worms. One brave lady. Thank you for your service."
Another joked, "She is a real BA because cop gun or not I ain't doing snakes." 
Last December, a Naples, Florida, resident found a 9-foot albino boa in his backyard. 
Rhett Stanberry, a snake wrangler who wrote about capturing the "HUGE" reptile in a Facebook post, said, "This Boa was just as defensive as a wild Burmese Python, who knows how long it's been out there eating bunnies (and probably cats)."
TSA SAYS PASSENGER ATTEMPTED TO BRING 'EMOTIONAL SUPPORT' BOA CONSTRICTOR SNAKE THROUGH SECURITY
Boas are native to Central and South America but are commonly kept as pets in the U.S. In Florida, boas are established and have a breeding population only in Miami-Dade County, according to the Florida Fish and Wildlife Service Conservation Commission.
Attacks by boa constrictors are rare, but a Pennsylvania man was killed last year by his pet snake. 
The boa wrapped itself around the 27-year-old, suffocating him. Police shot the snake in an attempt to save the owner, but he succumbed to his injuries. 
His cause of death was anoxic brain injury due to asphyxiation by constriction.
CLICK HERE TO GET THE FOX NEWS APP
Boas can live up to 30 years and grow up to 13 feet.