Top Stories
Florida professor lives a record 73 days in underwater hotel
Joseph Dituri started his day like any other: with wires, test tubes and data — "basic science," he says. He had his blood drawn, performed a pulmonary function test and took an electrocardiogram.
As he sat in the laboratory Wednesday near a stuffed animal of Dory, the forgetful blue fish of Disney-Pixar movie fame, several visitors swam up to wave hello.
How else would you expect to greet a man who calls himself "Dr. Deep Sea"?
Dituri, an associate professor of biomedical engineering at the University of South Florida, has lived since March 1 in a 100-square-foot laboratory within Jules' Undersea Lodge, a hotel for scuba divers situated at the bottom of a 30-foot-deep lagoon in Key Largo, Fla.
Divers exploring the area's green waters periodically peek through his porthole window into the lab, which is about 8 feet wide. At night, the flashlights of divers and snorkelers sometimes shine through the circular window.
At 1:05 p.m. Eastern time last Saturday, Dituri broke the world record for longest time spent living in a fixed underwater habitat. The previous mark — 73 days, two hours and 34 minutes — was set in 2014 in the same lab by two professors from Tennessee, Bruce Cantrell and Jessica Fain.
(A Guinness World Records spokesperson says the organization is reviewing Dituri's attempt.)
But Dituri, 55, isn't on an aquatic adventure just to break records. He's on a 100-day mission that combines medical testing and ocean research. The goal is to understand how being underwater can influence human health and to explore the ocean's role in the treatment of disease.
The Marine Resources Development Foundation, which owns the lab, organized Dituri's fact-finding mission, called Project Neptune.
The project requires daily experiments in physiology, with a medical team regularly diving to Dituri's habitat to run tests that monitor his bodily response to long-term exposure to extreme pressure. The exams include submitting blood, urine and saliva samples, using electrocardiograms on his heart and electroencephalograms on his brain, and running pulmonary function exams. He's also undergoing psychological and psychosocial tests so experts can study the impact of being in an isolated, confined environment for long periods of time.
"We're checking for human health, and what happens when you stuff a person in a tube for a little while," Dituri said as another scuba diver swam up to the porthole.
Dituri has also been teaching classes online to students around the world, including in his biomedical engineering courses at the University of South Florida, hoping to encourage more students to pursue careers in science, technology, engineering and math.
"We have real serious problems to solve," he said.
Scientists and others visit him regularly in the lab to talk about the research and how to preserve and protect the ocean.
Alongside the experiments and outreach, Dituri has learned how to cook a "solid" poached salmon in the microwave — the habitat's partial pressure means he can't use an open flame — and learned that crab legs might not be the best meal choice. "It stunk in this habitat for like five days," he said. "There is no good turnover of air."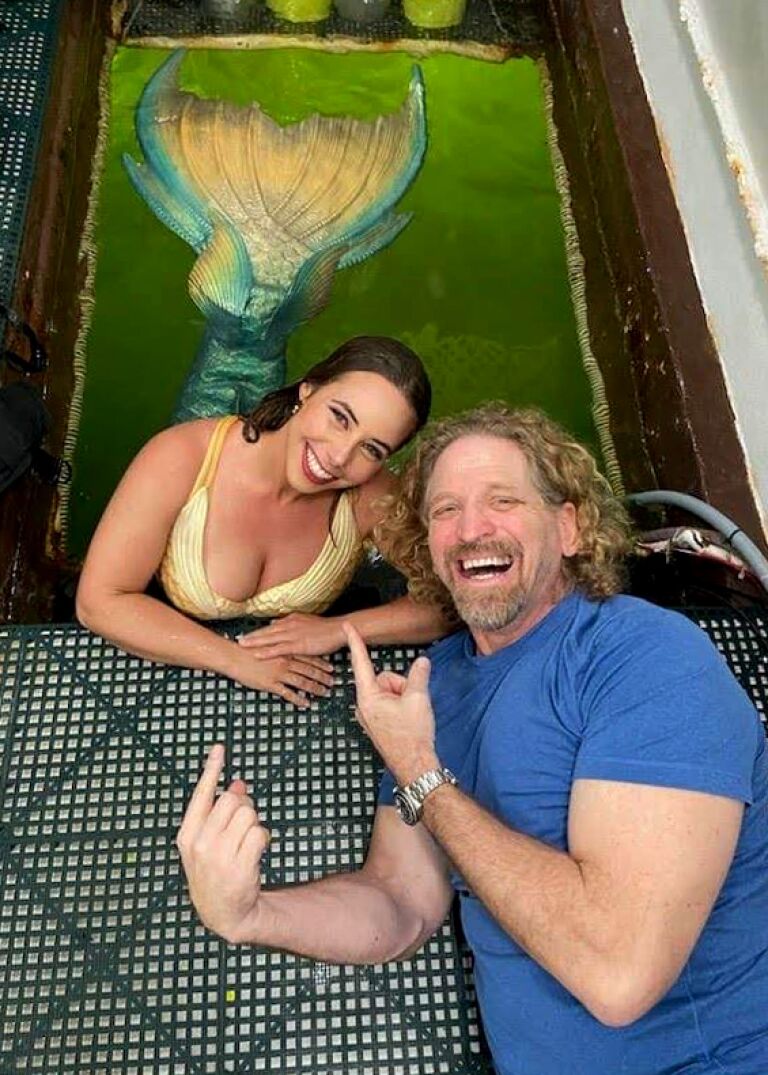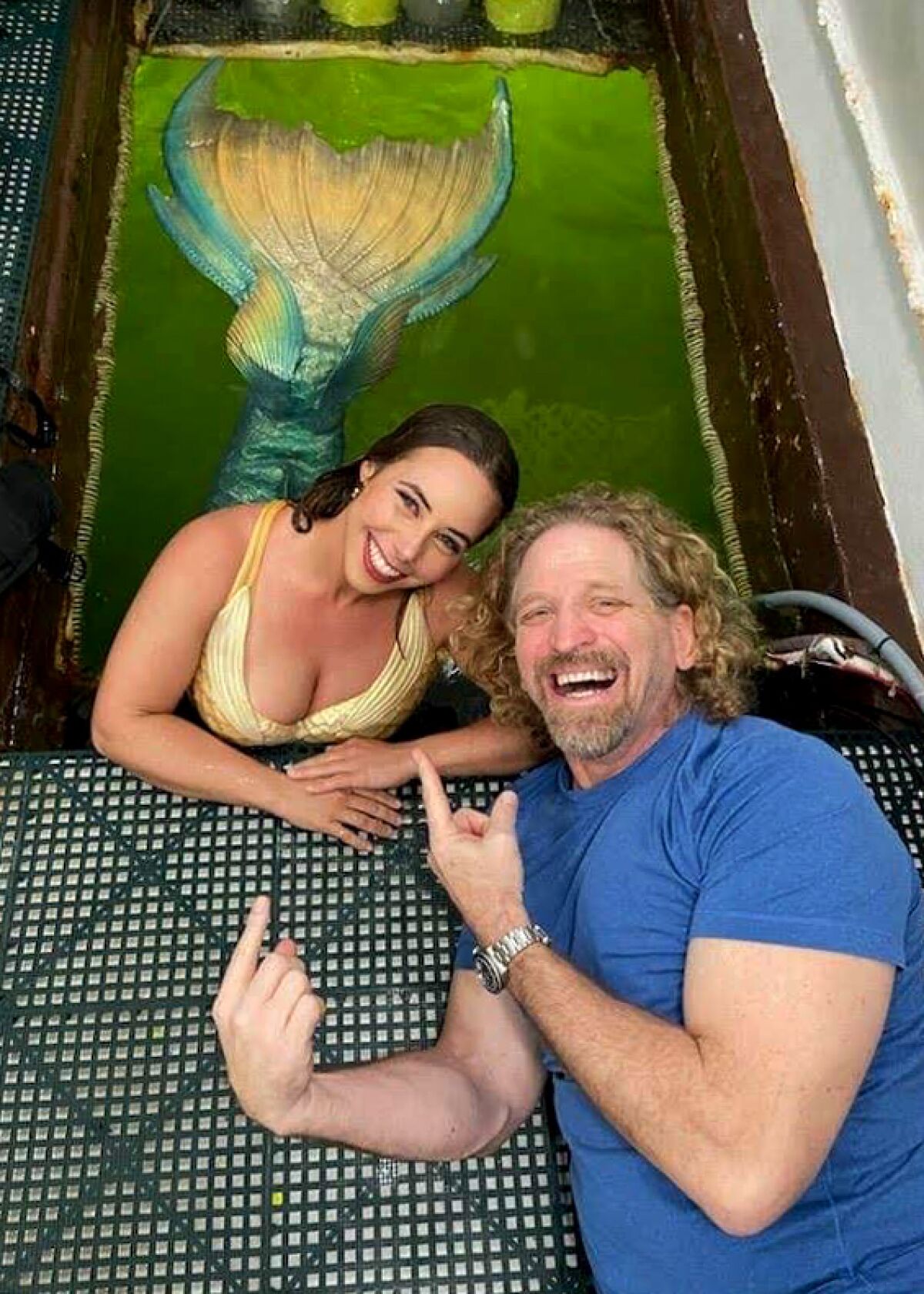 He's had a mermaid visit him, and spotted a seahorse on a recent scuba diving expedition.
"I had never seen one before, and I've been in the water for, I don't know, 40 years," said Dituri, a retired U.S. Navy saturation diver. (He was talking, of course, about the seahorse.)
He may have even inadvertently set another record by purchasing a new car while living underwater, which turned out to be trickier than he thought: Despite all of the planning and logistics he'd done, he forgot to bring his bank information under with him.
"It was one of those like last-minute scrambles," Dituri said. (A Guinness World Records spokesperson said the organization does not monitor a record title for being the first to buy a car underwater.)
Dituri is expected to resurface on June 9 and undergo an in-depth medical examination by a team of doctors.
Once he's above ground, he plans to go even higher by skydiving. But that one's just for fun.
"I need to get the knees in the breeze," he said.