Tech
Garmin teases launch of a new smartwatch in India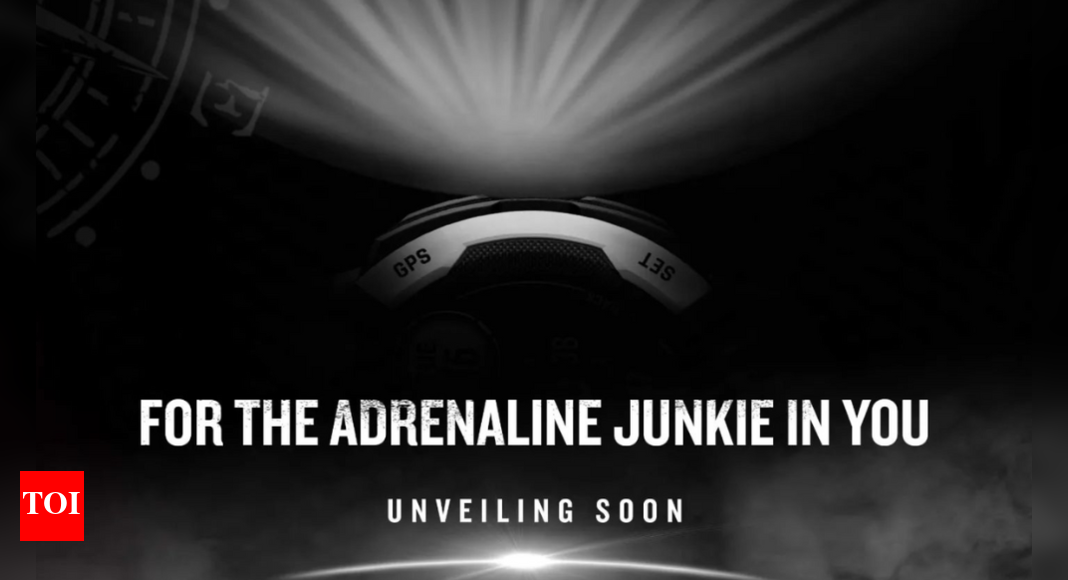 Garmin India has teased the launch of the new smartwatch. The teaser highlights the three key features — solar charging, built-in LED flashlight, and GNSS support.
"Get ready to conquer new horizons with our upcoming launch. Featuring a battery that outlasts, a flashlight that guides, GNSS that navigates & a big display, it's the ultimate companion for your thrilling adventures." the company said in the teaser.
The smartwatch will have an unlimited battery life thanks to its ability to charge through solar power. It also has a built-in LED flashlight that can be used for running in low-light conditions and GNSS support to enhance navigation.
There is a glimpse of the smartwatch, which can be seen having a rugged casing. The smartwatch could be the next iteration of the Instinct series.
Garmin Forerunner
series launched in India
Last month, Garmin launched the new Forerunner smartwatch in India. The Forerunner smartwatches with high-resolution AMOLED displays and GPS support have been launched in India by Garmin India, starting at Rs 50,490. The Forerunner 265 Music and Forerunner 265S Music are priced the same, while the Forerunner 965 is more expensive at Rs 67,490.
The Forerunner 965 boasts a 1.4-inch AMOLED display with a titanium bezel and a battery life of up to 23 days in smartwatch mode and up to 31 hours in GPS mode.
Meanwhile, the Forerunner 265 has a Gorilla Glass 3 lens, a 1.3-inch AMOLED display, and a battery life of up to 13 days in smartwatch mode and up to 20 hours in GPS mode. It offers performance monitoring tools such as VO2 max, performance condition, and training effect, as well as over 30 sports profiles and a specialized triathlon mode.
The Forerunner 965 is designed for marathon and triathlon enthusiasts. The watch comes with Wrist-Based Running Dynamics, which allows users to access detailed metrics like stride length and vertical oscillation in real-time.
Additionally, the Forerunner 965 and Forerunner 265 are equipped with features like Stamina and Acute Chronic Workload Ratio to help users manage their physical exertion during a run.