Gov. Gretchen Whitmer, D-Mich., is under fire for admitting that some of her decisions during the COVID-19 pandemic "in retrospect don't make a lot of sense," citing her restriction of seed sales during the lockdown.
In a sit-down interview, Whitmer recently told CNN's Chris Wallace that looking back, some of the restrictions implemented on Michigan residents during the height of the pandemic were not necessary. "We had to make some decisions that in retrospect don't make a lot of sense, right? You could go to the hardware store, but we didn't want people, you know, all congregating around the gardening supplies… It was February in Michigan, no one was planting anyway. But that being said, some of those policies I look back on and think that was maybe a little more than we needed to do," the Democratic governor said.
Despite claiming the ban was in February, Whitmer's executive order limiting seed and gardening sales spanned into April 2020.
"Gretchen Whitmer is backpedaling as she plots her political future," Tudor Dixon, Whitmer's GOP opponent in the 2022 midterm elections, told Fox News Digital of the comments regarding the pandemic. 
GRETCHEN WHITMER CRITICIZED FOR APPARENT NIGHT OUT WHILE MIGHICAN HIT WITH SEVERE WINTER WEATHER, POWER LOSS
"She once again attempts to gaslight the people of Michigan into thinking she bears no responsibility for the tyrannical, confusing and cruel lockdown policies she put in place. Her heavy-handed decisions crushed businesses, student achievement and livelihoods in our state and none of her lies can hide these horrible but true facts," the Republican said of her former opponent.
Peter Meijer, former GOP congressman from Michigan, also slammed the Democratic governor, suggesting Whitmer lied about the timeline of the seed ban and that it was in the spring, not in February as she had told Wallace.
WHITMER'S $79B BUDGET PROPOSAL CHOCK FULL OF PROTECTIONS FOR EQUITY, INCLUSION AND 'REPRODUCTIVE FREEDOM'
"The gaslighting here is simply breathtaking. The orders (multiple) were in late March/early April (NOT February) and were so unclear that some stores put caution tape around entire aisles to not risk noncompliance. A bit of humility would be nice," he wrote.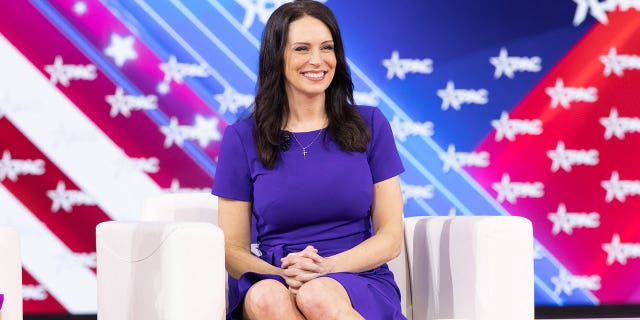 "This is SO insane on SO many levels, but the sickest part is that she is SO flippant & actually fighting back a big smile while remembering how she (now admittedly) needlessly caused aggravation & suffering for her people in Michigan. This woman appears to be evil in this video," filmmaker John Ziegler said in a post.
CLICK HERE TO GET THE FOX NEWS APP
Whitmer is one of the rumored contenders for the 2024 presidential race, however, she has not made any announcements at this time.