US Nation
Jets' Sauce Gardner lands custom pair of Jessica Alba cleats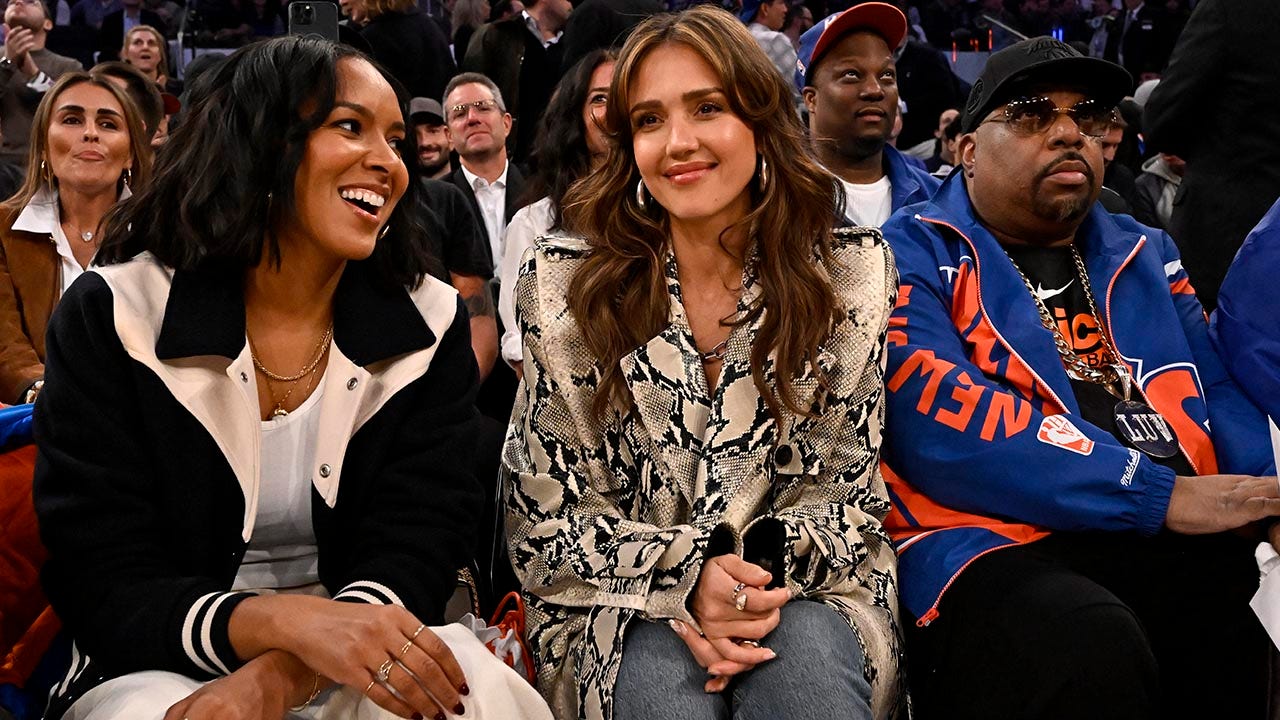 Jets star defensive back Sauce Gardner's infamous moment when he did not recognize actress Jessica Alba lives on.
In the saga's latest chapter, Gardner received a one of a kind gift — a custom pair a Jessica Alba-themed football cleats. Gardner sat courtside with his teammate Aaron Rodgers during a recent Knicks playoff game.
The pair of Jets stars crossed path's with Alba during the game, but Gardner was unaware that he had interacted with a well-known actress. 
CLICK HERE FOR MORE SPORTS COVERAGE ON FOXNEWS.COM
Rodgers poked fun at Gardner for his lack of awareness of Alba.
After the Knicks playoff game against the Heat, Gardner told reporters that Rodgers had been teasing him about his knowledge of the celebrities who were attending the game at Madison Square Garden.
JETS' SAUCE GARDNER SAYS AARON RODGERS COULDN'T BELIEVE HE DIDN'T KNOW A-LIST ACTRESS AT KNICKS-HEAT GAME
"When we were getting seated, [Rodgers] was just picking on me a little bit for being young," Gardner said at a press conference earlier this month. 
"We were getting seated, and he was like, 'We're about to sit by . . . what's her name?' 'We're about to sit by Jessica Alba,' and I'm just like 'Oh, I don't know who that is.' And he just looked at me, he looked at me like I'm crazy."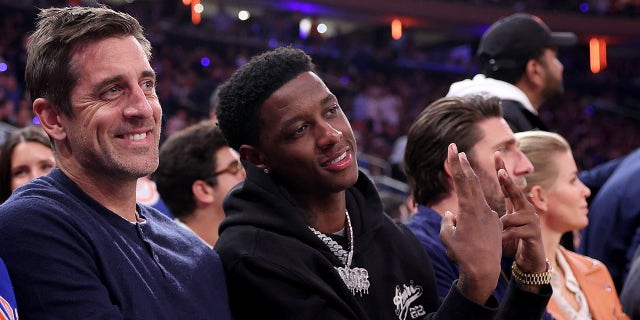 A couple of days later, the "Fantastic Four" star took to her social media platforms to pile on.
"Lol," Alba tweeted. "I totally see how this kid Sauce got his name, he said to my girl [actress Lizzy Mathis] 'How can I get caught up when I'm the catch.'
"But in all honesty he was actually very polite with his elder @AaronRodgers12 and everyone else in the room. It was nice meeting you @iamSauceGardner."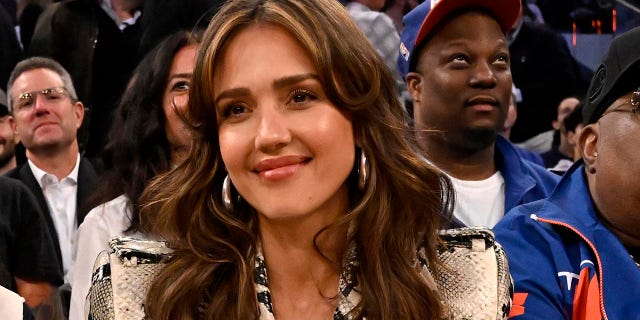 Earlier this week an Instagram post revealed that he had received the cleats that featured images of the characters Alba portrayed in the films "Honey" and "Fantastic Four."
"My guy @saucegardner didn't ask for these but it had to be done. here's to new friendships! #jessicealba #storm #honey #nyjets," shoe artist Mike Jordan shared on Instagram.
"I wanted to do something fun," Jordan told TMZ. "I hope Jessica likes them, too."
CLICK HERE TO GET THE FOX NEWS APP
Jordan told TMZ that he had worked on the shoes for a few days, before he took them to the Jets practice facility earlier this week.