Autocar
Maruti Grand Vitara hybrid price, WagonR CNG, sale of CNG and hybrid cars, order backlog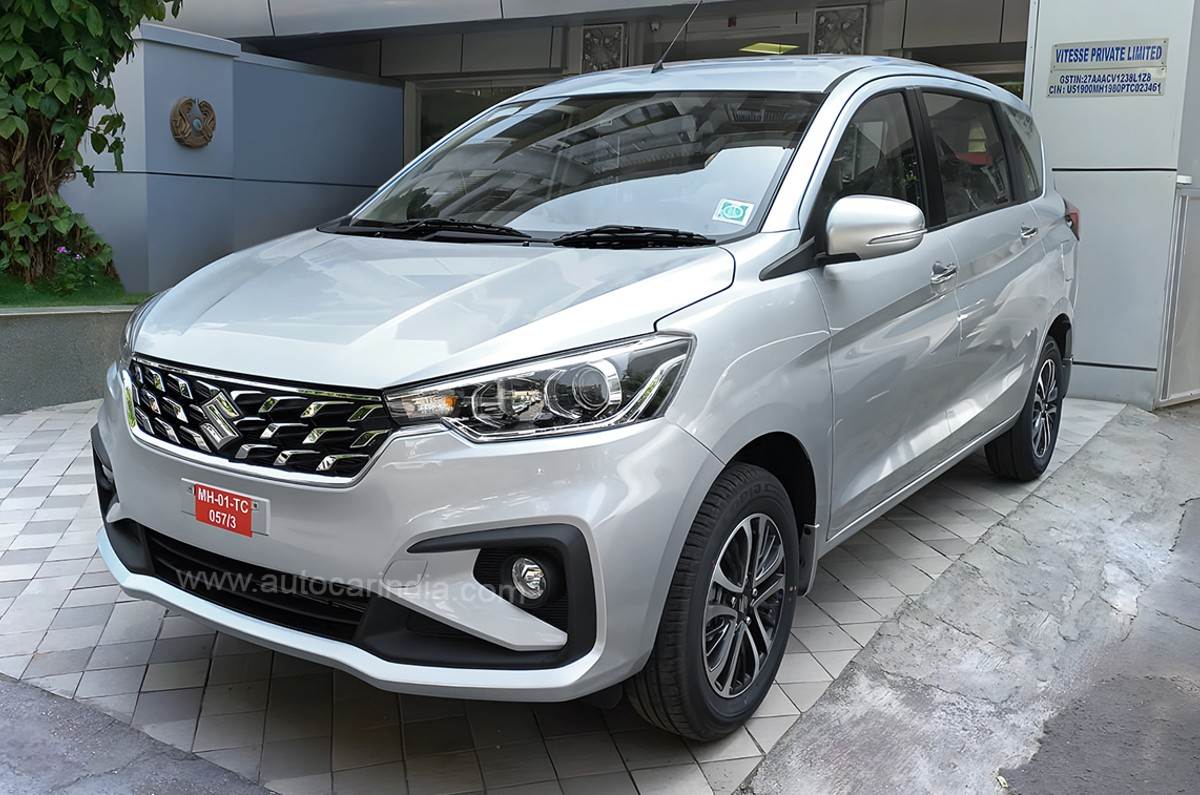 The brand is eyeing 5 lakh sales from CNG; hybrid share expected to move up with Grand Vitara sales.
Having exited the diesel space, Maruti Suzuki's CNG and hybrid portfolio has accounted for 38 percent of its sales in FY23, with petrol vehicle sales remaining stable at about 1 million units.
In a bid to support the Government of India's carbon neutrality initiative, Suzuki Motor Corporation told investors in Japan on Monday that it will offer CNG and hybrids, instead of focusing solely on battery electric vehicles (BEVs).
Maruti has over a dozen CNG vehicles in its portfolio
25-30 percent of pending bookings are for CNGs
Share of CNG, hybrids in sales FY23
Of its total sales of 1.64 million units in the domestic market in FY23, CNG and hybrid vehicle sales were at 6.25 lakh units. This stood at 3.69 lakh units or 27 percent of its total sales in FY22.
Maruti Suzuki sold about 10,000 units of the strong hybrid Grand Vitara, about 2.86 lakh units of mild hybrids and 3.29 lakh units of CNGs in FY23 as against 2.34 lakh CNG cars and SUVs, and 1.35 lakh units of mild-hybrid vehicle in FY22.
"Over the last three years, the sales of petrol vehicles have remained around 1 million, while sales of CNGs and strong-hybrids have increased. CNG vehicles emit 17 percent less CO2 than regular petrol-powered vehicles, making them more environment friendly. The government of India also advocates the use of CNG vehicles to achieve carbon neutrality. We want to contribute to carbon neutrality through a multi path that includes CNGs and hybrids rather than just focusing on BEVs," Suzuki Motor Corporation's statement said.
CNG sales accounted for a fifth of the total sales of Maruti Suzuki last fiscal year, making up for the lost ground to diesel. The share of mild hybrids was at 17 percent and strong hybrids was less than 1 percent at 10,000 units.
Maruti Suzuki offers CNG alternatives in over a dozen vehicles in its portfolio, and it is exploring the possibility of expanding that in the future.
While the recent hike in CNG prices did slow down the penetration of gas-based vehicles, it still continues to be in very high demand. Of the 4 lakh pending bookings, about 25-30 percent of the orders are for CNG vehicles, said the top company official.
The company has already guided vendors for an output plan of close to half a million CNG-powered vehicles in FY24 and the mild-hybrids and hybrids will be another 3-4 lakh units, which would help move towards 40 percent of its total sales.
Maruti's EV plans
Shashank Srivastava, senior executive officer, sales and marketing Maruti Suzuki says, "While the adoption of EVs will increase with time, the pace of that is constrained by the high acquisition costs and the lack of charging infrastructure leading to range anxiety. Till this inflection point of higher adoption of EVs is reached, technologies like CNG, flex fuels, hybrids will be necessary for the transition period."        
In its mid-term plan, Maruti Suzuki had forecasted 25 percent of its total sales to come from hybrid electric vehicles by 2030, which is 10 percent higher than the share from zero emission battery electric vehicles. The balance portfolio will have a significant contribution from CNG, ethanol flex-fuel and biogas later in the decade.
Also See:
10 best selling cars in FY2023; Wagon R tops the charts