Opinion
Mike Tyson opens up about Jamie Foxx's role in biopic amid actor's medical condition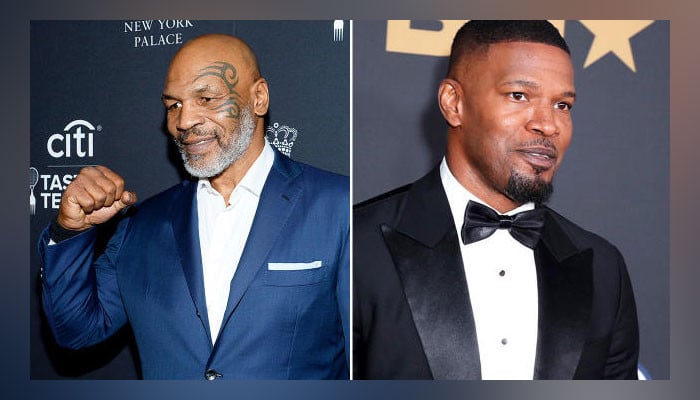 Mike Tyson has recently opened up about the delay of his biopic on latest episode of Valuetainment podcast.
The project was reportedly paused after Jamie Foxx suffered from "medical complication" last month.
During the interview, Tyson responded to a question about Foxx's health, saying, "He's not feeling well."
"I have no idea what happened to him," remarked the former boxer.
Reflecting on Foxx presence in the biopic, Tyson replied, "Well, it was a possibility. I don't know what's going to happen now. But, you know, it's a strong possibility."
Sharing reason, Tyson revealed, "You know, Jamie's closer to my age, so in order to do him, they were going to do what they did with [the movie] Benjamin Button."
"They were going to make him look younger," stated the 56-year-old.
Earlier in 2021, it was reported that Foxx would feature in a biopic based on the life of Tyson. The series, Tyson, is executive produced by Tyson, Foxx, Antoine Fuqua and Martin Scorsese, via Fox Entertainment.
Meanwhile, Foxx is now out of hospital and on the path to recovery after suffering health issue in April.
It is pertinent to mention that Foxx' game show, Beat Shazam will return to FOX Tuesday with Nick Canon as a guest on the show.