Autocar
New 2023 Porsche Cayenne price in India, engine, variant details revealed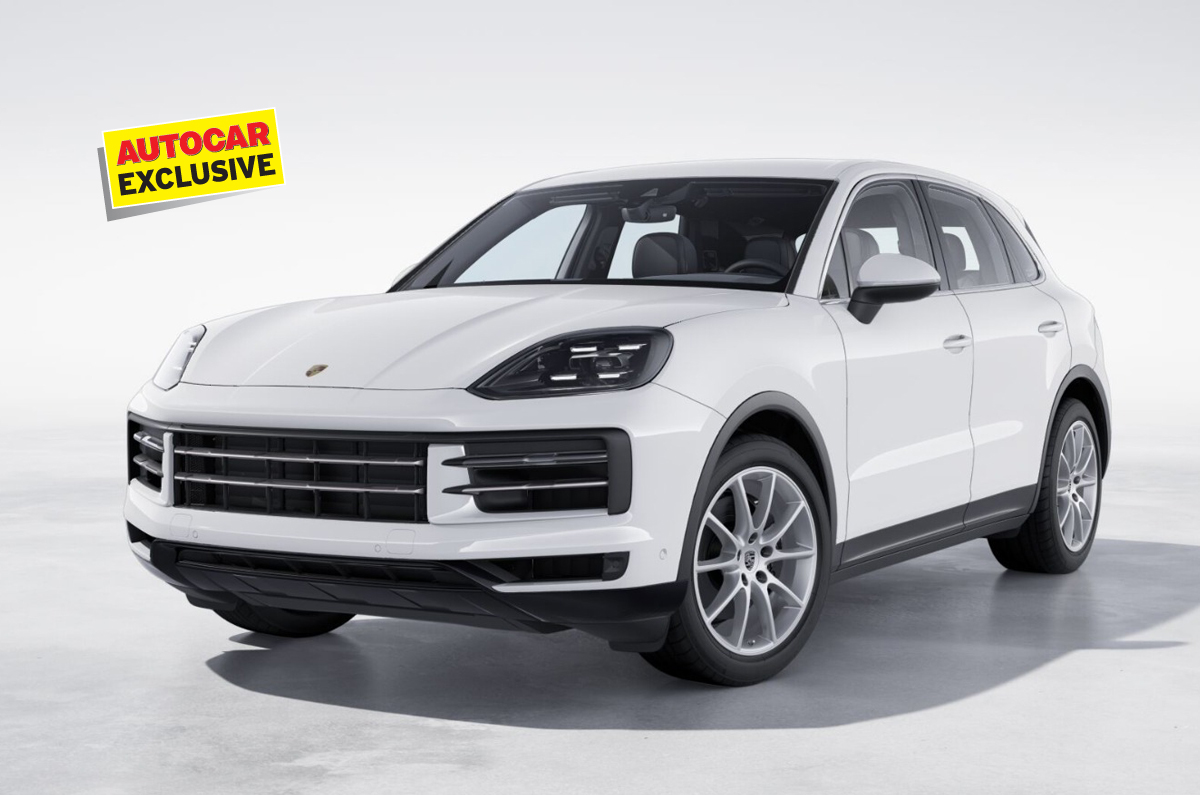 Internationally, the SUV is also available with a V6 hybrid and two V8 options.
Last month, Porsche India launched the updated Cayenne with the price announcement of the 353hp V6-powered SUV and Coupe versions. However, in a move that will no doubt be a shock to enthusiast buyers, these, apparently, will remain the only variants of the Cayenne's India line-up.
V6 most popular version of outgoing Cayenne
659hp Turbo GT would not meet emissions norms
Hybrid versions found very few takers in India
Porsche Cayenne gets hybrid and V8 versions abroad
Internationally, the range also consists of the e-Hybrid that combines the same 3.0-litre V6 with an electric motor, the Cayenne S that now gets the 4.0-litre twin-turbo V8 instead of the earlier 2.9 V6, and the range-topping Turbo GT that also uses the same V8, but in a higher 659hp state of tune. However, none of these versions will make it to Indian showrooms.
While a few units of the pre-facelift Turbo GT have been delivered in India, Porsche has stated from the start that this variant of the Lamborghini Urus rival would skip regions like India, Japan and Europe, with the facelift, due to its inability to meet tighter emissions regulations.
However, our sources also indicate that the e-Hybrid will not make it to India owing to the low demand the previous version saw. Last year, Porsche sold 399 units of the Cayenne, and while the company has not disclosed the variant split, most are understood to have been for the V6 petrol, along with some V8 Turbo units, but the hybrid sold only in single digits. Interestingly, the new Cayenne e-Hybrid SUV and Coupe were briefly listed on the Porsche India website with their prices 'TBD', but they have since been removed.
Rumoured V8-powered Porsche Cayenne GTS could come later
The new, V8-powered Cayenne S could technically make it to India, but its prospects remain bleak. At 474hp, it puts out 121 more horsepower than the base V6, but for customers, this performance jump might not seem high enough to justify the climb in price, which would be significant. Moreover, V8 versions of the previous Cayenne saw limited demand to begin with.
While not as quick off the line as the V8 S version, the V6 Cayenne is still quick and the handling is simply brilliant as we found out in our review. But there's still a chance of a faster Cayenne, and that's the GTS, which is rumoured to be in development. GTS variants tend to arrive later in a Porsche model's life cycle, and sitting between the 474hp Cayenne S and the 659hp Turbo GT, it would also be powered by the same V8, and would have an output in excess of 500hp. This would then present a better price to performance ratio and we could, thus, likely see the GTS in India.
In this regard, a Porsche India representative told Autocar India, "At launch we will focus on the V6-powered Cayenne in both SUV and Coupe body shapes. We will continue to work with our global Porsche colleagues regarding the future introduction of further powertrain options for the new Cayenne."
Also See: