US Nation
Prince Harry, Meghan Markle and that 2-hour 'car chase.' I'm ex-NYPD and here's the 411 on their 911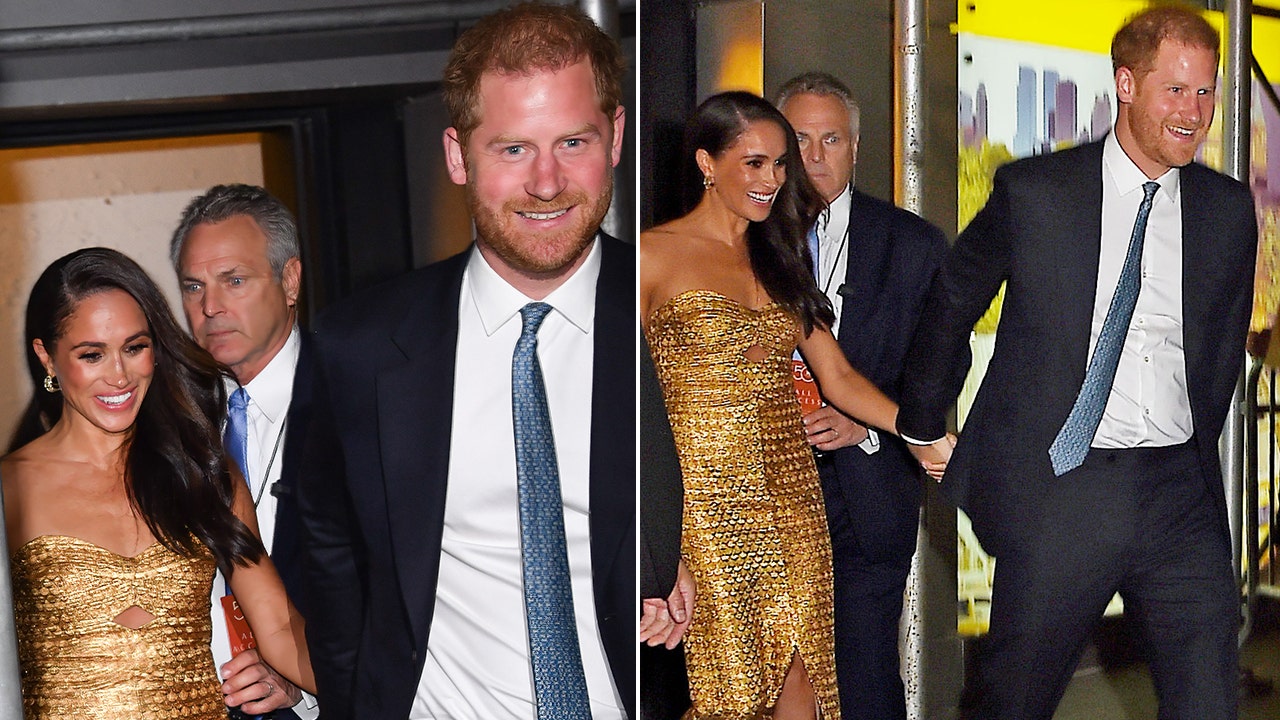 NEWYou can now listen to Fox News articles!
As an attorney and retired NYPD Inspector, I've been told some stories in my day. This one lands someplace between "Beowulf"and Monty Python. 
So let us now uncover these mysteries, hidden deep in the tale. 
As we've all heard by now, the Duke and Duchess of Sussex (wasn't he recently banished from the realm or something?) are claiming that on Tuesday night, after leaving an event in Manhattan's midtown, they were pursued by paparazzi in a "near catastrophic" car chase that went on for two hours. 
PRINCE HARRY, MEGHAN MARKLE MOVING FROM PROTECTED SUV TO TAXI AMID CHASE MAKES 'ZERO SENSE': SECURITY EXPERT
A high-speed chase.  In midtown Manhattan.  For two hours.  
With an NYPD escort.
Gotcha. 
Let's start at the beginning.  Harry and Meghan were leaving a swanky gala at which Meghan had received the top honor, something known as the "Women of Vision" award. 
The nation's top "woman of vision?" Meghan Markle?  Did I miss something? Was this at the Friar's Club? 
Whatever.  They then jumped into their waiting car – driven by private security, and flanked by three other SUVs – for what would likely have been a 15-minute ride to a residence on the Upper East Side. 
But then – the monsters descended.  There be dragons!  With cameras.  To take pictures.
Zounds.  Run away! Run away! 
Not since Arthur and Guinevere has there been a couple that craves the spotlight like these two (no matter what they claim).  Their move to California was to enter the film world, after all. 
PRINCE HARRY, MEGHAN MARKLE CALLED OUT BY PRINCESS DIANA'S FORMER BODYGUARD OVER ALLEGED CAR CHASE
So no, the photographers weren't the issue.  Here's what likely happened. 
Most celebrities will deal with photographers (in fact, most want their picture taken. They do call it show business, right?).   What they don't want, however, is anyone to know where they live (the reporting suggests Harry and Meghan were heading to their usual residence in the city). 
This is not unreasonable.  The Upper Eastside is townhouse-central.  The pair likely stays in a friend's brownstone there – which means, no lobby or doorman.  This is hard to secure, and could make them a target of not just paparazzi, but potentially bothersome crowds or worse (my advice would've been a doorman building with an interior parking lot, but the royals never ask me these things).
In an attempt to shake off the trailing photographers, the pair's driver was likely told not to return home until he lost their pursuers.  And by the by, we wish to be home soon, my good man.
Cue the cat-and-mouse that resulted in the Duke and Duchess of Woke finally deciding to seek refuge within the parapets of the 19th Precinct ("Hey, we were only kidding about that whole defund thing!"), where a startled desk Sergeant probably asked them if they wanted to file a complaint for Stalking 3 ("intentionally engages in a course of conduct directed at such person which is likely to cause such person to reasonably fear physical injury…") or Reckless Endangerment 2 ("engages in conduct which creates a substantial risk of serious physical injury to another person"). 
PRINCE HARRY, MEGHAN MARKLE CAR INCIDENT IN NYC NOT KING CHARLES' PROBLEM: ROYAL WATCHER
Now, the NYPD escort car involved in all this was almost certainly just a precautionary measure assigned to shadow the transit of a high-profile couple, one whose public presence could cause disruption (traffic issues, crowds, etc). 
This is always a tricky call.  The PD doesn't want to be seen as playing favorites (and again, I believe Harry is technically a civilian now, unless there's a ceremony to defrock him involving Excalibur or something).  On the other hand, the cops don't want to be the last to find out that traffic on Sixth Avenue is frozen because of a crowd of gawkers at a celebrity-studded event. 
So in light of what occurred, it would seem that the PD made the right call to cover them for the short trip. 
But if there were truly any "near catastrophic" conditions created, it probably wasn't due to the paparazzi – but rather the reckless attempt to flee them. With the patrol escort just trying to keep up.
In truth, I doubt anything "near catastrophic" occurred. A high-level police source reported no 911 calls, no reports of cars colliding, and that the incident "definitely wasn't two hours." (And if this caravan – which must've been at least a dozen or so cars – was driving anything like what's been contended, there would've been 911 calls, believe me).
CLICK HERE TO GET THE OPINION NEWSLETTER
Eventually, our knight errant and his distressed damsel were able to gain refuge in a chariot of gold (a yellow cab) which circled awhile (reportedly still pursued by two paparazzi/monsters) then returned to the 19th (did they tip? Bestow indulgences?).  After that, they reportedly "made their own way home." 
Wait – as in, they walked? On the street? After all that? 
In a gold-plated dress that could be spotted from the Tower of London? 
Why do I get the feeling some cop coming in for meal break got a sudden assignment involving the patrol van? 
Look, perhaps if we were back in the Crusades or something, this tale could float, like a witch in a moat. 
But in today's New York: The public's not buying it.  The Mayor and cops are not buying it. Even Whoopi Goldberg is not buying it.  
CLICK HERE TO GET THE FOX NEWS APP
M'lady Meghan, Sir Whine-alot: It's the commoners who have the common sense.  Perhaps you should've stuck with that whole Duke and Duchess thing across the pond?
And thus, dear readers, endeth the fable.
CLICK HERE TO READ MORE FROM PAUL MAURO