US Nation
Princess Kate Middleton channels inner Queen Bee amid Prince Harry, Meghan Markle alleged car chase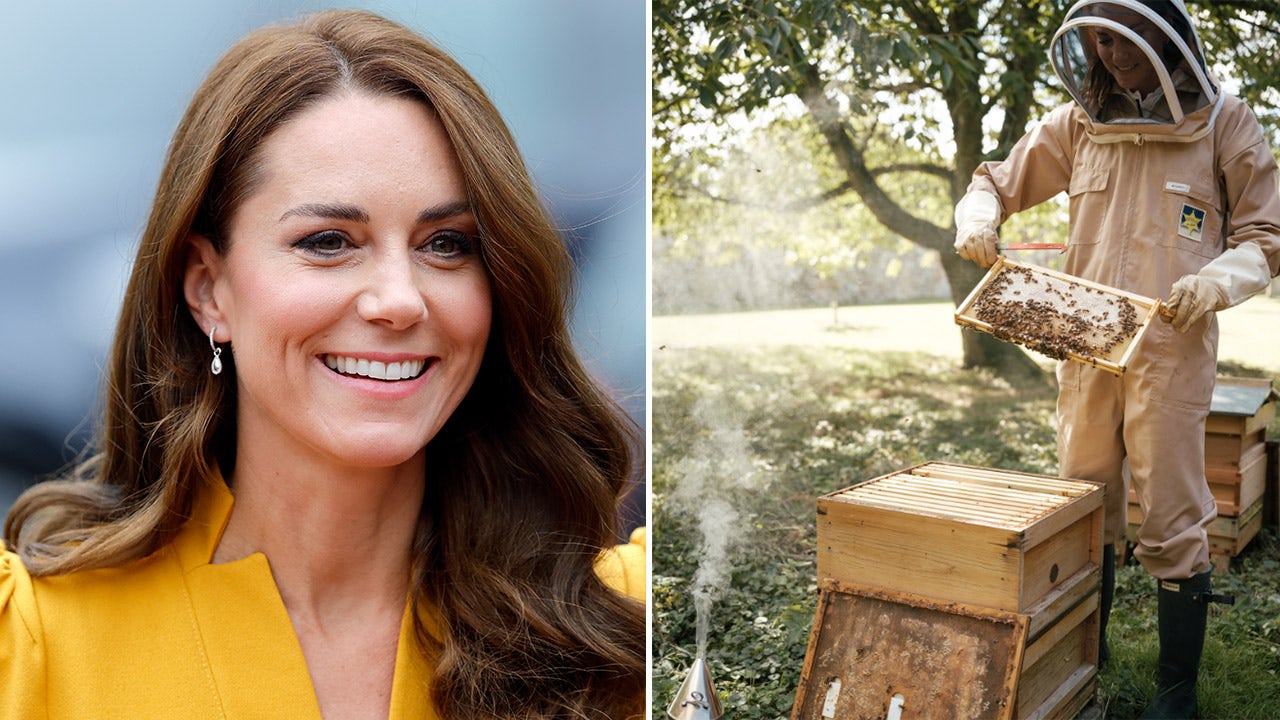 The Princess of Wales is embracing her inner Queen Bee as she hits the hive.
During an appearance for World Bee Day, Princess Kate made a buzz about the special occasion on the royal's social media pages. 
"We are buzzing about #WorldBeeDay," the post read on Kensington Royal's official Twitter handle.
"Bees are a vital part of our ecosystem and today is a great opportunity to raise awareness of the essential role bees and other pollinators play in keeping people and the planet healthy."
KATE MIDDLETON SAYS SHE'S 'STILL LEARNING EVERY DAY' ABOUT BEING A ROYAL
APP USERS CLICK HERE TO SEE TWITTER PHOTO
The mother-of-three channeled her inner Queen Bee as she dressed in a beekeeper's suit from head to toe and graciously tended to the busy hive.
The sweet photograph was taken by one of the Prince and Princess of Wales' favorite photographers, Matt Porteous. 
The photo location noted it was taken in Norfolk, England, the location where Princess Kate is known to keep bees at her home on the Sandringham estate.
KATE MIDDLETON PLAYS THE PIANO IN SURPRISE APPEARANCE AT EUROVISION SONG CONTEST: ENJOY THE SHOW
The Princess of Wales is known to make her own honey and even previously shared a jar from her collection when she visited schoolchildren at London's Natural History Museum in 2021.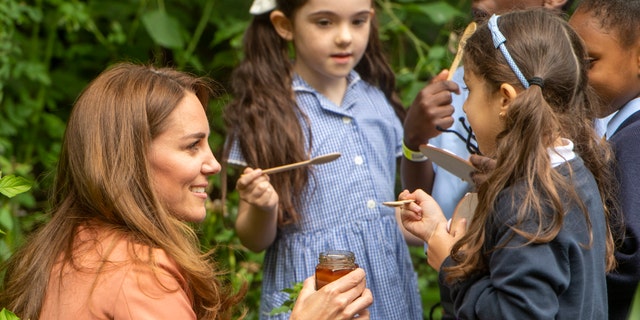 Her appearance comes after Prince Harry and Meghan Markle were involved in an alleged "car chase" in New York City earlier this week.
The chaotic "car chase" happened after Markle was presented with the 2023 Women of Vision Award by Gloria Steinem, Tuesday.
A spokesperson for the royal couple told Fox News Digital: "The Duke and Duchess of Sussex and Ms. Ragland were involved in a near catastrophic car chase at the hands of a ring of highly aggressive paparazzi."
PRINCE HARRY, MEGHAN MARKLE MOVING FROM PROTECTED SUV TO TAXI AMID CHASE MAKES 'ZERO SENSE': SECURITY EXPERT
"This relentless pursuit, lasting over two hours, resulted in multiple near collisions involving other drivers on the road, pedestrians and two NYPD (New York Police Department) officers.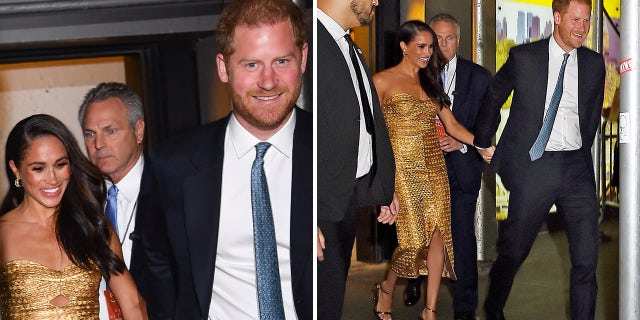 "While being a public figure comes with a level of interest from the public, it should never come at the cost of anyone's safety."
CLICK HERE TO SIGN UP FOR THE ENTERTAINMENT NEWSLETTER
According to royal watcher Omid Scobie, the paparazzi were confronted by police multiple times as they chased the royal couple, who were on their way to a private residence where they were staying. Scobie alleged on Twitter that the photographers drove on a sidewalk, ran through red lights, reversed down a one-way street, photographed the couple while driving and illegally blocked a moving vehicle.
Prince Harry, Markle and her mother, Doria Ragland, are "understandably shaken but thankful everyone's safe," a source told Scobie.
CLICK HERE TO GET THE FOX NEWS APP
The NYPD told Fox News Digital that the photographers "made their transport challenging" but they arrived at their destination safely.
"The Duke and Duchess of Sussex arrived at their destination and there were no reported collisions, summonses, injuries, or arrests in regard," Julian Phillips, NYPD deputy commissioner of public information, stated.
The NYPD is looking through traffic camera footage and security footage to "piece together what transpired," a law enforcement source told Fox News Digital.