Entertainment
Shannen Doherty enjoys carefree evening with friends amidst cancer battle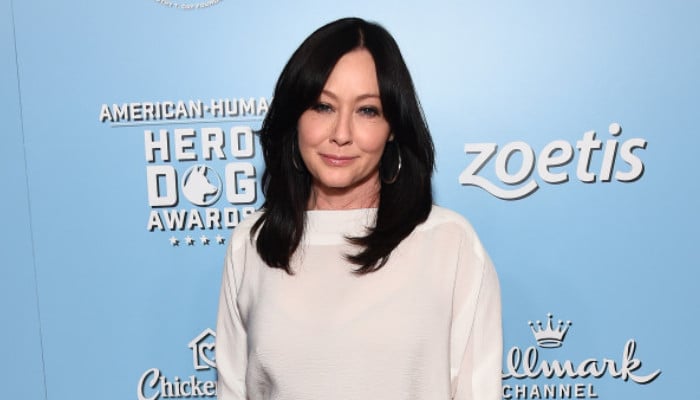 Shannen Doherty, Beverly Hills star, enjoyed a carefree evening with friends on Monday amidst the battle against cancer.
The actress has recently undergone brain surgery, and she appeared happy as she left dinner at Nobu in Malibu with her security guard and a female friend.
She pulled out an impressive wardrobe and was seen wearing a red blouse and tan cardigan. The cancer-stricken actress was snapped laughing and smiling casually before leaving the celebrity hotspot in her car.
In early June, the 52-year-old Charmed alum revealed that her breast cancer had spread to her brain, reports Pagesix.
Revealing that she got the troubling news in January, she wrote on social media, "But that fear… the turmoil… the timing of it all … this is what cancer can look like.
Taking to Instagram, Doherty also shared photos featuring herself preparing for the surgery.
She captioned the post, "January 16, 2023. Surgery. I had a tumour in my head that they wanted to remove and biopsy. I am clearly trying to be brave, but I am petrified. The fear was overwhelming to me."
The actress filed for divorce from her husband, Kurt Ishwarienko. Doherty's rep told Pagesix that Iswarienko's agent had been "intimately involved" in the estranged couple's separation.
The rep added that Shannen never wanted the divorce, but unfortunately, she had no other option.