US Nation
Shemy Schembechler, son of longtime coach Bo Schembechler, resigns from Michigan football amid scrutiny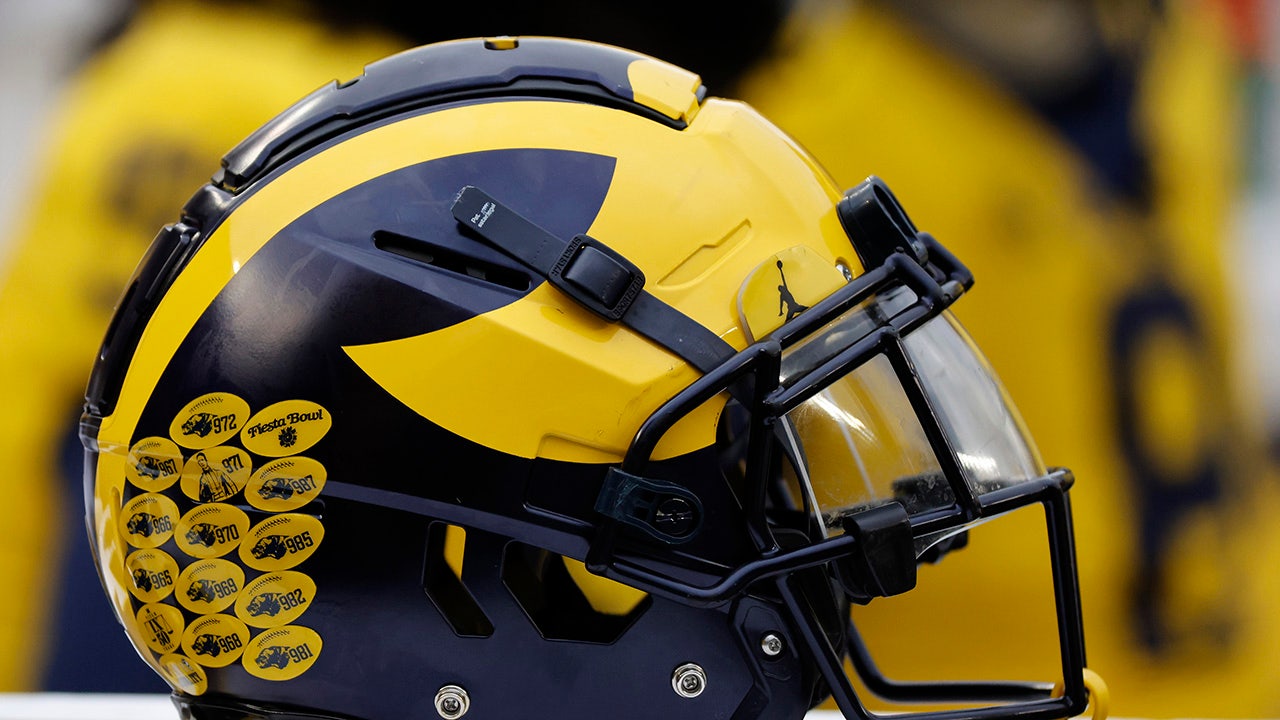 In a shocking move, Glenn "Shemy" Schembechler, son of legendary Michigan coach Bo Schembechler, has stepped down from his role as the Michigan Wolverines' assistant director of recruiting.
Schembechler had only been on the job a few days before Michigan head coach Jim Harbaugh and athletic director Warde Manuel made the announcement about his departure in a shared statement Saturday. 
Schembechler played in Ann Arbor under his father and later served as a gradate assistant at Michigan before working as a scout for multiple NFL teams.
CLICK HERE FOR MORE SPORTS COVERAGE ON FOXNEWS.COM
Schembechler's exit comes amid scrutiny of offensive material that was found on a social media account. 
"We are aware of some comments and likes on social media that have caused concern and pain for individuals in our community," Manuel and Harbaugh said in the joint statement.
KANSAS TRANSFER HUNTER DICKINSON IMPLIES NIL PLAYED ROLE IN LEAVING MICHIGAN: 'IT TOOK A LOT OF COURAGE'
"Michigan Athletics is fully committed to a place where our coaches, staff and student-athletes feel welcome and where we fully support the University's and Athletic Department's commitment to diversity, equity and inclusion."
As of Saturday, Schembechler's Twitter account was disabled.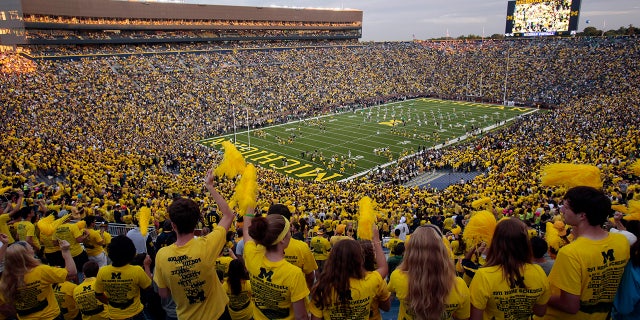 Screenshots suggested Schembechler's account allegedly liked racist and objectionable messaging. The Michigan football program announced Schembechler's hiring May 17.
He has been a scout for the Chicago Bears, Kansas City Chiefs, Seattle Seahawks and Las Vegas Raiders. He worked with the Washington football organization more than a decade.
Schembechler's dad, Bo, is revered in Ann Arbor, where he remains the winningest coach in the school's history.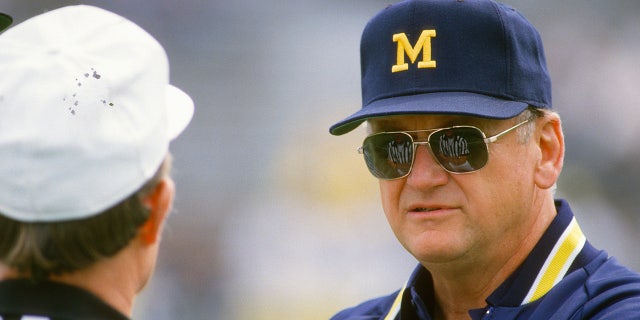 Bo Schembechler led the Wolverines to 10 Rose Bowl appearances and won 13 Big Ten championships.
CLICK HERE TO GET THE FOX NEWS APP
The Wolverines never ended a season with a losing record under Schembechler. However, since his death, Schembechler has been scrutinized for alleged involvement in covering up abuse of his players by team doctor Robert Anderson.