Opinion
Sophie Turner surprise romance with Frank Dillane in the Spanish sun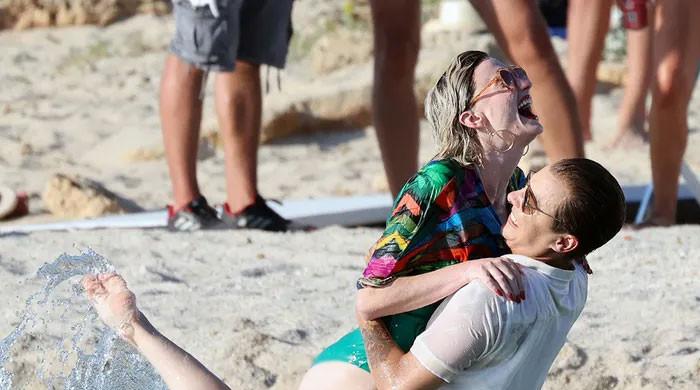 Sophie Turner has been making headlines, not for a new romantic escapade, but for some steamy on-screen action with her co-star Frank Dillane.
While her divorce from Joe Jonas is in progress, Sophie was caught on camera sharing an intimate kiss with Fear the Walking Dead actor Frank on a beach in Spain. 
However, this passionate embrace is all part of the job, as they both play pivotal roles in the British TV series Joan.
rank Dillane portrays Sophie's character's husband, and Sophie herself takes on the lead role of Joan Hannington, a notorious jewel thief who wreaked havoc in the 1980s London. 
Sophie's return to the set of Joan marks her first public appearance since the divorce news broke. While filming another scene, she was spotted enjoying a cigarette during a break. 
While Joe Jonas recently filed for divorce and is seeking joint custody of their two young daughters.
Sources close to the couple have suggested that their split was influenced by differences in their lifestyles, and there have been hints of an incriminating incident caught on a Ring camera that may have been the final straw for Joe.