Autocar
Tata Nexon EV price, battery, range, features, tech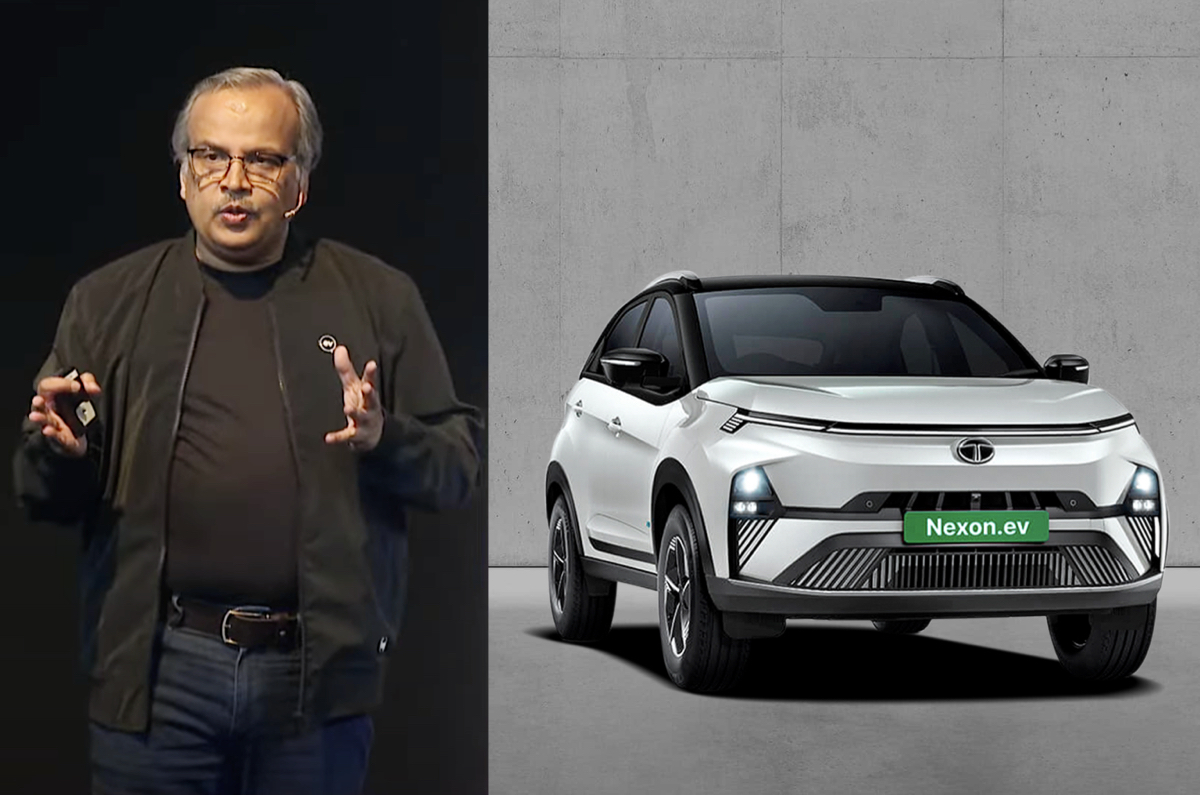 Though the battery is unchanged, it uses a new-gen motor and has gotten several other optimisations.
With the recently launched Nexon EV facelift, Tata Motors further demonstrated how it is continuously evolving its electric vehicles. The updated SUV uses an entirely new electric motor, which is likely the same one that will propel its upcoming Gen 2 EVs. And it's the inherently more adaptable nature of EVs, compared to ICE cars, that's allowed the brand to do this, according to Anand Kulkarni, chief products officer and head of HV programs, Tata Passenger Electric Mobility.
EVs are easier to upgrade than ICE cars
"Electrification gives you a certain freedom, it gives you certain flexibility," Kulkarni said in an interview with Autocar India. "You can choose to be slow about it. But if you really want to be quick and agile, then that's also possible." This was part of a bigger discussion about how the Nexon EV has already evolved so much from its original launch avatar, which hit the market only as recently as January 2020.
Even before this latest facelift, the Nexon EV in that short three and half years gained a larger battery option, the addition of selectable regeneration modes, more power and torque, longer range, a more powerful AC charger, and various other quality of life and feature upgrades. And with this facelift, it also gained V2V and V2L reverse charging, revised battery management and cooling algorithms, a more aerodynamic body, increased regen, more efficient tyres and the aforementioned new motor.
Speaking of the motor, while its power and torque outputs are not significantly different, it is said to contribute significantly to 7.5 percent better efficiency overall. It's 20kg lighter and more compact, plus it's quieter, despite spinning faster (16,000rpm compared to 12,000rpm of the old motor). But it's the next round of electric vehicles – Generation 2 in Tata speak – that will be the most significant.
"I would say it is an evolution from Gen 1 to Gen 2," Kulkarni said of the latest Nexon EV. "I wouldn't put a number on whether it is 1.5 or 1.7, but the point is to keep on evolving to meet customer expectations."
Tata Gen 2 EVs: next-gen batteries, but also petrol engines
While Gen 1 models are ICE models with small, inexpensive modifications to accommodate electrification, Gen 2 cars will have significantly retooled floor plans that allow for larger, more advanced batteries, new-gen motors and even dual motors with AWD – as will be the case with the Harrier and Safari EVs.
"When you get into Gen 2, you make significant changes to the underfloor and therefore you are able to expand the size of the battery, as well as, more importantly, you are able to go format agnostic," Kulkarni said. "Meaning, you are no longer constrained to use only a certain type of battery. For example: cylindricals would lend themselves most easily to Gen 1, but you could then start using prismatics, or you could then use large-format cylindricals. The choices open up. And that's with Gen 2 itself; not even Gen 3." 
However, the important thing to remember about the Gen 2 cars is that while they are frequently spoken of as EVs, they will also have petrol powertrains. Some Gen 2 cars will be based on today's ICE models, like the Punch EV, Harrier EV and Safari EV. However, two all-new models – the Curvv and Sierra – will be Gen 2 EVs from inception, and will also get petrol engines, as was shown at Auto Expo 2023.
"You can make the Gen 2 compatible with a large number of other power propulsion systems, and Gen 2 could therefore be a platform that can use ICE power plants as well," he said. "And what we have showcased in Sierra, for example, and the Curvv; those are Gen 2 products and they are going to be backward compatible." 
3-generation approach benefits both Tata and consumers
In many ways, then, the Gen 2 models will act as the perfect bridge between ICE and EV models – a hybrid platform, rather than a hybrid vehicle. But if Gen 2 itself brings so many advantages, is there even a need for Gen 3? Absolutely, says Kulkarni, because a born-electric skateboard platform has inherent benefits. 
"When you go to Gen 3, apart from the battery choices, you can also make some fundamental changes to the underlying architecture, which not only gives you a significant amount of space for the battery, but also the ability to leverage space inside the cabin for more comfort and spaciousness, and to give you, therefore, more features that you would want."
The advantages of the three-generation strategy are plain to see. The quick conversions of Gen 1 allowed Tata Motors to move quickly and beat rivals to the EV punch, while the flexibility of Gen 2 will allow a gradual push into newer tech, at the same time keeping ICE alive for the transition phase. Subsequently, this will give Tata enough time to develop Gen 3 properly behind the scenes, launching it when the market has evolved a bit more. 
Also see:
Auto Expo 2023: Tata Harrier EV concept to go on sale by 2024