US Nation
Teen umpire saves 7-year-old from a dust devil swirling near home plate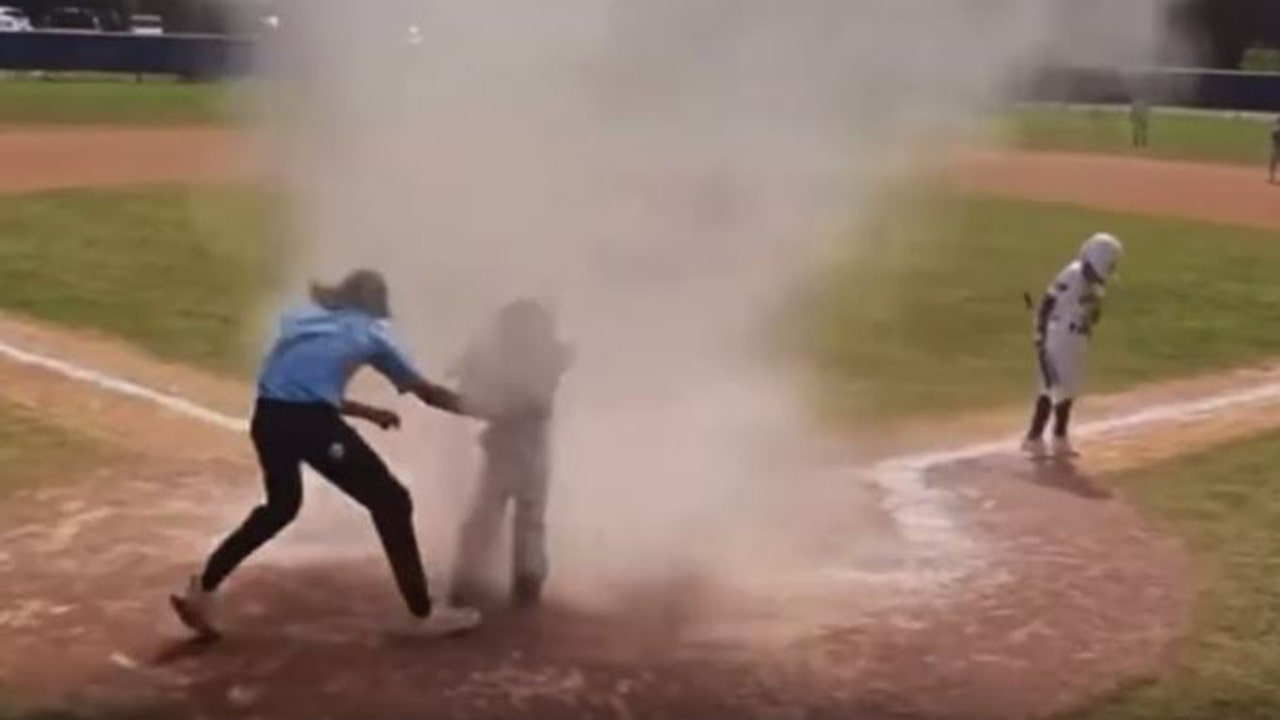 A quick-thinking umpire jumped into action to save a 7-year-old batter after a dust devil swirled toward home plate. 
Aidan Wiles, 17, and Bauer Zoya, 7, joined "America's Newsroom" Wednesday to share their experience during the baseball game.
"I was looking for the pitch, and then I looked to my right, and I see this dust devil come out of nowhere. And my first reaction was I was scared. But then I had to realize he [Zoya] was in there and I had to go get him," Wiles said.
During a game on Sunday at the Fort Caroline Athletic Association baseball field in Jacksonville, Florida, Zoya had gone up to the plate, waiting to take a swing. Before the pitch came, a dust devil engulfed the batter. 
UMPIRE PULLS CHILD OUT OF DUST DEVIL DURING YOUTH BASEBALL GAME: 'YOU SAVED HIS LIFE'
"It kind of lifted me up like at least an inch. It felt a little weird when it did," Zoya said. "I don't know how it did it, but I could not feel the ground because I just felt something like, squishy in there."
Zoya also told host Bill Hemmer that he felt both "scared" and "kind of happy" about the "weird" incident, noting he never felt anything like it.
Wiles said he also has "never seen anything like this on and off the field."
RANDY AROZARENA GIVES FANS UNFORGETTABLE MOMENT AFTER HOME RUN ROBBERY IN WORLD BASEBALL CLASSIC
"I just rushed in there for maybe a second just to pull him out of it," Wiles said. "I could feel the strong gusts of winds in there."
In a video of the incident, a spectator can be heard saying, "you saved his life."
After rushing in to save Zoya, Wiles was cheered on by fans for his quick thinking.
"[The fans] were all freaking out. And after it was all over, they applauded me," he shared. 
Once the dust had settled, Zoya was able to continue the game. His dad came over to him, poured water on his face to get the dirt out of his eyes and he was good to go.
CLICK HERE TO GET THE FOX NEWS APP
"At the end of it, we had one more game. That was our third game. I ripped my mask off and caught one," he said, proudly. 
Fox News' Ryan Gaydos contributed to this report.