A top progressive Democrat said Thursday that while Biden was not her first choice for president, he and the Congressional Progressive Caucus (CPC) have formed "an incredibly strong partnership" so far, and that he is America's "most progressive president" in years.
Rep. Pramila Jayapal, D-Wash., Chair of the CPC, told reporters Thursday at the House Democrats Issues Conference in Baltimore, Maryland, that she is pleased with the relationship her caucus has formed with President Biden.
"It would be . . . political insanity to not work with progressives," Jayapal said of Biden. "But I also believe that this president really believes in what he's pushing. And we've never had . . . I think he's been the most progressive president that we've had in a long time."
NYT FLAMED FOR STUDENT OP-ED ARGUING PROGRESSIVE UNIVERSITIES 'ALIENATE' CONSERVATIVES: 'SCIENCE FICTION'
Jayapal was responding to questions about Biden's outreach to the CPC and whether she believes it's important for the president to have a good relationship with the caucus ahead of an anticipated run to keep the White House in 2024.
"[N]obody's surprised that Biden was not my choice in the first election for the primary, but the CPC and the president and his administration have formed an incredibly strong partnership," Jayapal stated.
PROGRESSIVE REP DELETES TWEET AFTER INCLUDING TERRORISTS IN 9/11 DEATH TOLL FOR SECOND YEAR IN A ROW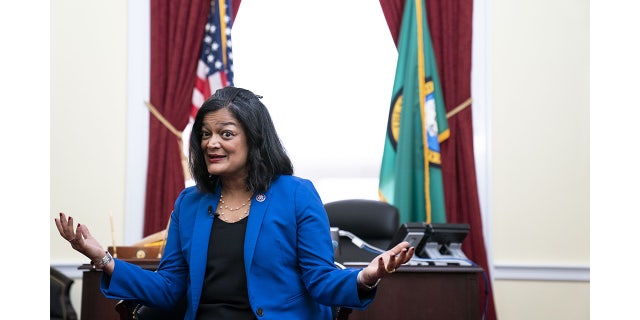 "They have been very respectful of both our power and our ability to deliver the votes that they need, but also our ideas. I mean, these are ideas that the president himself has embraced," she added.
HOW A LUXURY HANDBAG MOGUL USED THE KANYE WEST CONTROVERSY AS FUEL TO FIGHT ANTISEMITISM
Jayapal said that while the CPC and White House might not always agree, Biden is a "president who has understood that when you have to build a coalition to win the White House or to win in any district, that you need to have progressives. Those progressives are the base of the coalition."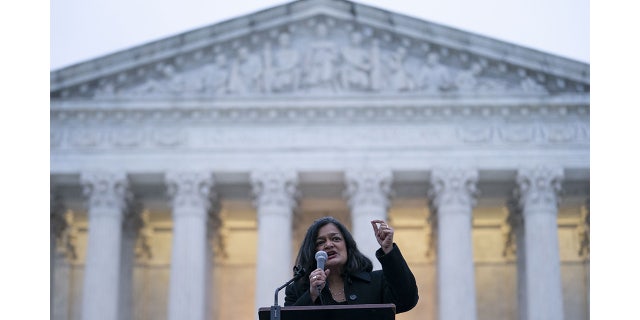 CLICK HERE TO GET THE FOX NEWS APP
Jayapal said that Biden's newly minted chief of staff, Jeff Zients, has already reached out to arrange a meeting with the caucus, adding that they will be working very closely with the White House to push through an "executive action list," indicating that they have a list of executive orders the caucus is eager for the president to sign.