Tech
TSSC partners with Britco & Bridco to open centre for mobile repair in Kerela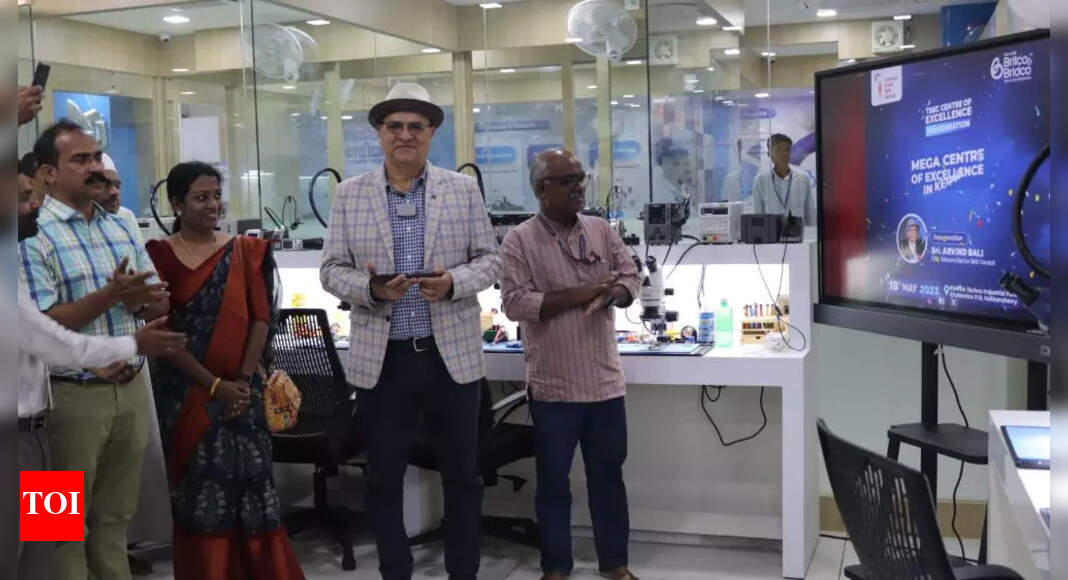 In an effort to give a major push to the 'Right to Repair' initiative by the government, Telcom Sector Skill Council (TSSC), India's skill development institution for the telecom sector, has announced its strategic partnership with Britco & Bridco. It is a skill-based organisation, to open the Mega Centre of Excellence to train youth in mobile handset repair courses in Kerala. The initiative is in association with Kerala Vocational Higher Secondary Education Department & Samagra Shiksha Abhiyan.
The CoE was inaugurated by Arvind Bali, CEO of Telecom Sector Skill Council CoE along with representatives from Britco & Bridco and district representatives from Samagra Shiksha Abhiyan along with several key stakeholders, industry leaders and government officials who committed to skill development and empowering the youth with relevant expertise in the region.
How this centre will help the youth
The Mega Centre of Excellence is equipped with improved equipment, advanced laboratories and qualified faculty that will serve as a hub for training programs in mobile handset repair. The partnership will be a key initiative in bridging the gap between industry requirements and the available talent in the domain. Under the partnership, TSSC will train about 3,500 high-end youth candidates by 2024. It will help in placing them internationally and also empower them to become entrepreneurs.
With the collaboration, TSSC and Britco & Bridco are planning to make an impact on the lives of aspiring technicians. This initiative will bring them closer to rewarding careers in the telecom industry. The CoE will have a designed curriculum and provide hands-on training to the candidates which will help them gain practical expertise in diagnosing, troubleshooting, and repairing mobile handsets, thereby enhancing their employability prospects.
What is Right to Repair initiative
The Right to Repair is an initiative being pushed by the government which will give consumers and independent repair professionals, access to the necessary tools, documentation, and parts needed to repair electronic devices.
To support the consumers' rights to access affordable and reliable repair services for their mobile handsets, TSSC will train and skill the candidates by promoting a more open and accessible environment for repairing electronic devices and equipment. By leveraging the expertise and resources of TSSC, Britco & Bridco this partnership seeks to bridge the skill gap and create a pool of competent professionals in the field.