Two-thirds of California voters say Sen. Dianne Feinstein, D-Calif., is no longer fit to serve in her role, according to a Thursday poll.
The poll, conducted by UC Berkeley's Institute of Governmental Studies, found that 67% of California registered voters believe that Feinstein's latest illness has rendered her unfit for office. That opinion does not universally translate into support for her resignation, however, with only 42% saying she should step down.
Another 27% stated that Feinstein should continue to serve in the Senate until the end of her term, while 31% said they were undecided.
The 67% of voters reported that they agreed with the statement, "Feinstein's latest illness underlines the fact that she is no longer fit to continue serving in the U.S. Senate."
DIANNE FEINSTEIN'S SHINGLES DIAGNOSIS: WHAT TO KNOW ABOUT THE RASH CAUSED BY A VIRUS 
UC Berkeley conducted the poll from May 17 to 22, surveying 7,465 California registered voters. Emails were sent out randomly to the state's voter list containing an invitation to take a non-partisan online survey. The emails and survey were available in both English and Spanish.
IOWA WOMAN, 27, HAS 99% CHANCE OF DEVELOPING DEMENTIA: 'I NEEDED TO KNOW' 
Feinstein's office did not immediately respond to a request for comment from Fox News Digital.
Feinstein has faced widespread scrutiny with her return to Washington, D.C., earlier this month. The long-serving Democrat had been forced to stay in California for more than a month due to health complications related to a shingles infection.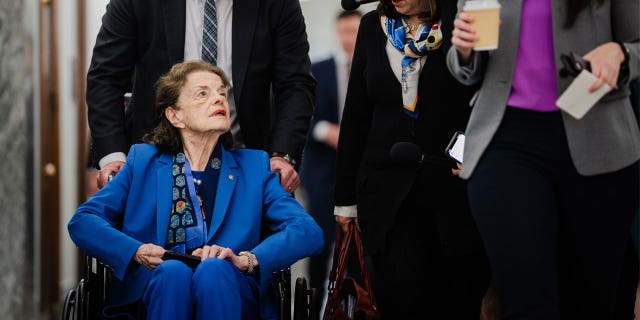 Feinstein's office confirmed earlier this week that the 89-year-old senator had been more seriously ill than they initially let on.
"While the encephalitis resolved itself shortly after she was released from the hospital in March, she continues to have complications from Ramsay Hunt syndrome," a spokesperson for Feinstein said.
DIANNE FEINSTEIN WAS SICKER THAN PUBLIC KNEW DUE TO SHINGLES THAT CAUSED BRAIN INFLAMMATION
Feinstein had previously claimed that she did not have encephalitis, noting, "It really has never been diagnosed properly."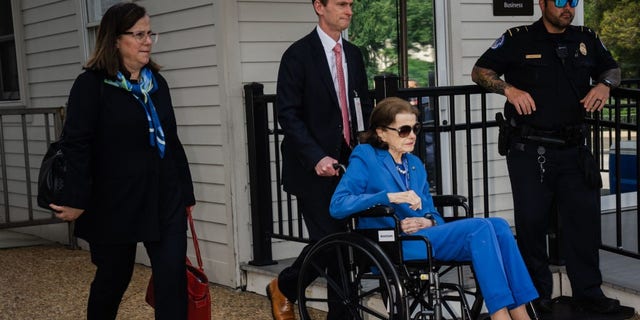 CLICK HERE TO GET THE FOX NEWS APP
A staff photographer for the Los Angeles Times wrote on Wednesday that Feinstein is surrounded by a cocoon of staffers in the U.S. Capitol and everywhere she goes.