Health
Wearable patches may help prevent peanut allergies in toddlers: study
New clinical trials by medical experts have shown that experimental wearable patches were found to have been able to help toddlers avert peanut allergies.
The study trial involved more than 200 children from ages 1 to 3. The researchers found that after wearing the experimental patch around 22 hours a day for a year, 67% were able to tolerate 300 to 1,000 mg of peanut protein — the equivalent of one to four peanuts.
The findings were published in the New England Journal of Medicine Wednesday.
Dr Matthew Greenhawt, the study's lead author and director of the Food Challenge and Research Unit at Children's Hospital Colorado, said: "Amazingly, not only did it raise the amount of peanut [tolerance] in these children, but the nature of the reaction also changed. There was a decrease in the number of severe reactions."
The patch product is called Vaski from DBV Technologies — a biopharmaceutical company — containing a small dose of peanut protein equal to about 1/1,000th of a peanut kernel.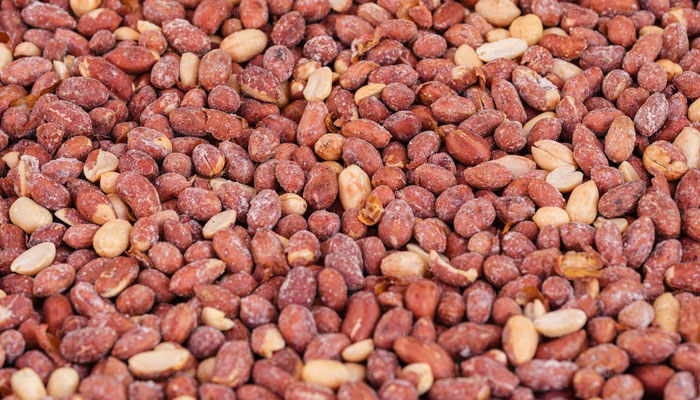 According to the company: "A new patch is applied each day and worn between the shoulder blades so the skin absorbs the protein. Immune cells then carry the protein to other parts of the body, where they help suppress the allergic response."
The are no treatments for children under age 4 suffering from peanut allergies, however, Food and Drug Administration (FDA) granted approval for those ages 4 to 17.
Dr Pharis Mohideen, DBV Technologies' chief medical officer, said the goal of Viaskin isn't to get kids to tolerate peanut butter and jelly sandwiches or eliminate an allergy altogether.
He said: "We're trying to build a protective layer for them so that if there is an accidental peanut exposure, they won't have a reaction, or that reaction will be very mild and not send them to the emergency room."
Mohideen added: "Getting kids with an allergy to a point where they can tolerate several peanut kernels is absolutely life-changing and would ease parents' anxiety about taking their kids to restaurants or on air planes."
In the US, about 1 in every 50 children suffer from peanut allergy. In a 2018 report, the rise of peanut allergies has tripled in the previous two decades, but the reasons for the trend aren't known.
According to the data: "Up to 20% of people with a peanut allergy eventually outgrow it, though some people's allergies exacerbate over time."
During the Viaskin trial, four toddlers developed anaphylaxis — an allergic response often characterised by difficulty breathing, swelling in the throat, pale skin, blue lips, fainting, or dizziness.
The reaction was not called severe.
Greenhawt said: "Most side effects in the trial were localised skin reactions."
"The patch seems to be most effective in toddlers because younger kids' immune systems are more malleable," Greenhawt added.
"Most of her patients with peanut allergies are babies and toddlers. Her older paediatric patients have seen improvements from Palforzia but it's not suitable for everyone because it requires doctors' visits every two weeks and isn't covered by all insurance providers," said Dr Kanwaljit Brar, a paediatric allergy and immunology specialist at Hassenfeld Children's Hospital at NYU Langone.
The patch could eliminate some of those barriers to access, said Dr Brar, adding that "I actually have a daughter with a peanut allergy, and this would be a great option for someone like me who's a really busy parent."