Autocar
Xpeng G9 Review (2023) | Autocar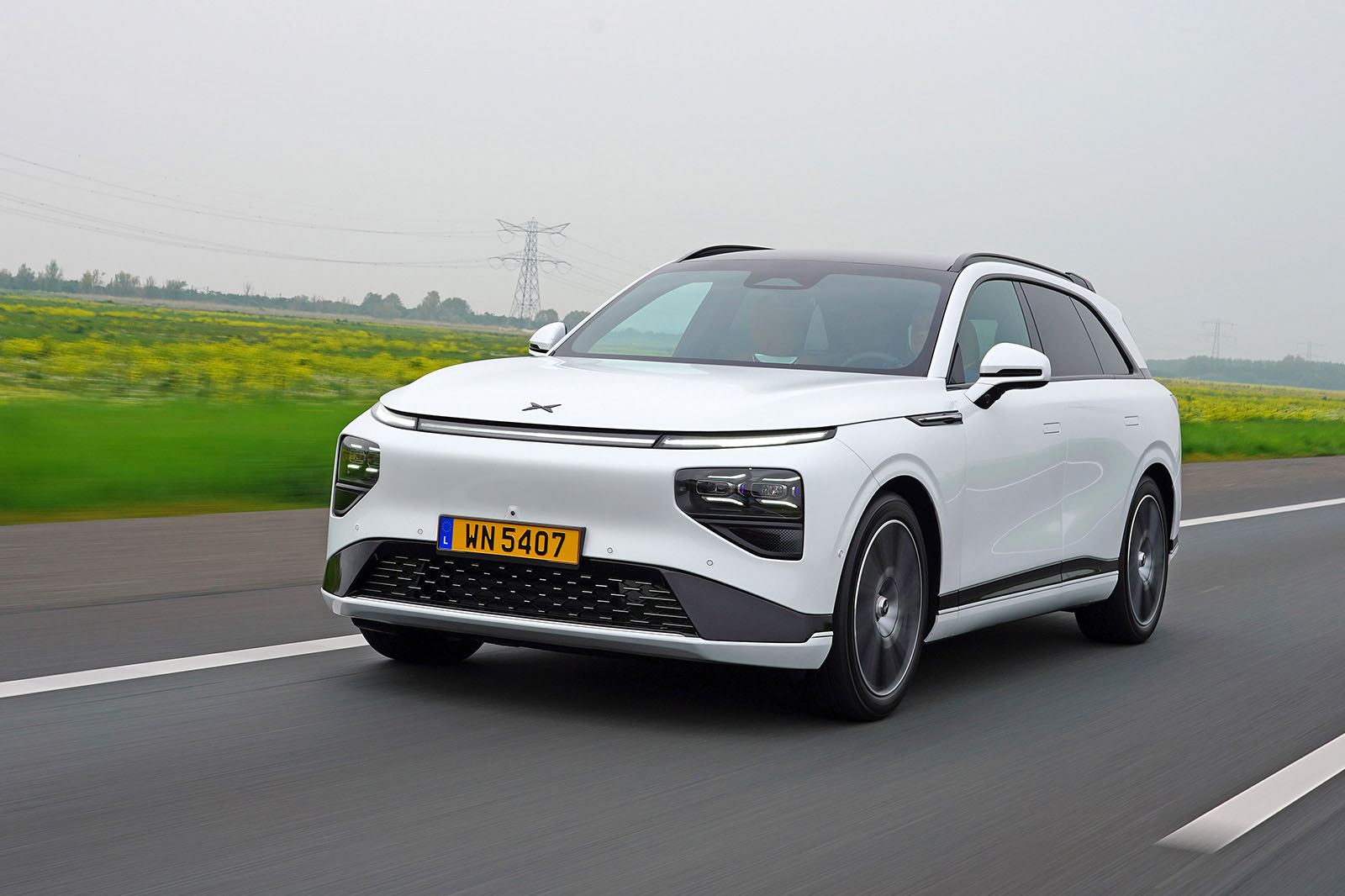 There's also a spacious boot and a usefully sized frunk.
There's a big digital isntrument display and twin touchscreens as standard: one the main infotainment interface, one solely for the front passenger.
The Tesla inspiration is clear here, virtually all the controls being accessed via the touchscreen. Thankfully the operating system is generally intuitive and easy to use, but with some quirks: you have to go through two menus to be able to adjust the driving mode or regenerative braking settings. And there's no Apple CarPlay or Android Auto compatibility either.
The tech on the G9 isn't just restricted to the infotainment: it also includes Xpeng's Xpilot 2.5 system, which uses a raft of cameras and sensors to provide driver assistance.
The G9 is offered with a choice of a single rear-mounted motor or, as tested here, a motor on each axle. At the rear is a permanent magnet unit, which is always operational, and at the front an induction one that's only called on when needed.
There's a total system output of 543bhp and 529lb ft of torque, which predictably is enough to move the G9's considerable 2.3-tonne mass with ease: the claimed 0-62mph time of 3.2sec feels eminently achievable.
Acceleration is impressively smooth and linear and refinement is impressive.
The AWD Performance model gets air suspension as standard, which makes for an impressively smooth ride – albeit helped by the incredibly smooth roads of The Netherlands.
The steering lacks much in the way of feel. It's light and easy but offers no real engagement – not that that would be a priority to buyers of a bulky electric SUV.
There's a big 98kWh nickel-cobalt-manganese battery (a smaller 78.2kWh lithium-iron-phosphate pack is offered on the single-motor model), which gives an official range of 323 miles.
During our test run, we got close to the claimed efficiency of 2.9mpkWh, which suggests that just under 300 miles would be possible in the real world.